With heavy monsoon rains wreaking flood havoc across Sylhet division in Bangladesh, an image showing a dead toddler floating in the flood waters is going viral on social media. Social media users who shared the image claimed that the image showed a child who drowned in the floods in Sylhet.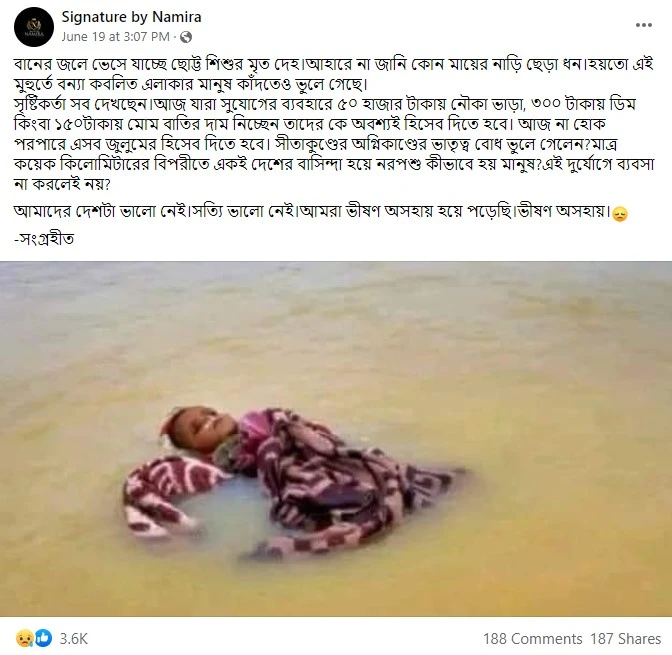 Here are some of the posts: here, here, here.
An online portal Mymensingh Live also published a report using the same image titled "Children drowned in flood waters from mother's lap in Sylhet".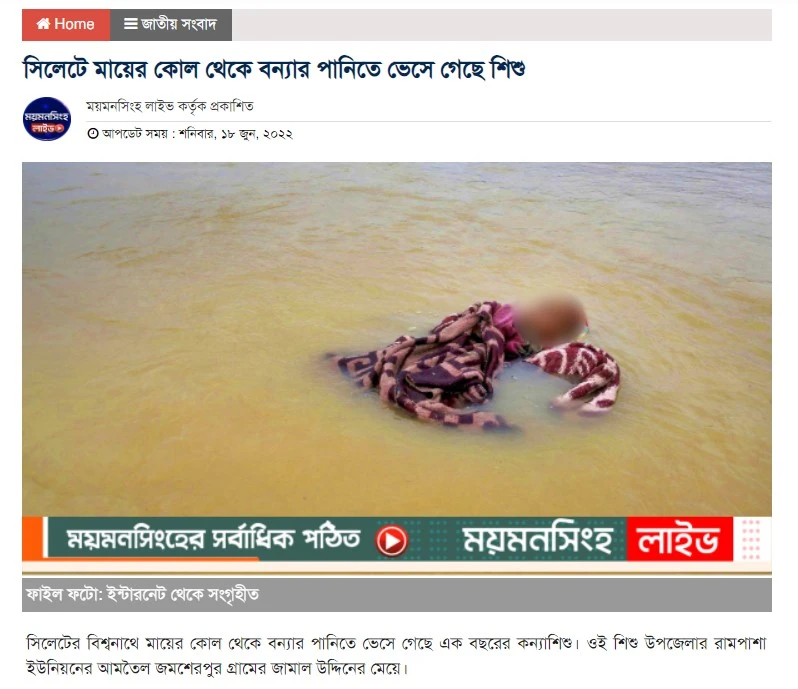 Newschecker verified that the picture was not from Bangladesh.
Fact Check/ Verification
By reverse image search we found an article published by Buzzfeed on 14 August 2017, titled "Floods Left No Land To Bury A Dead Child. So His Family Left Him In The River". The article revealed that the incident took place in Nepal and the body belonged to an 8-year-old child who was suffering from pneumonia, who passed away due to continuous exposure to cold and rains.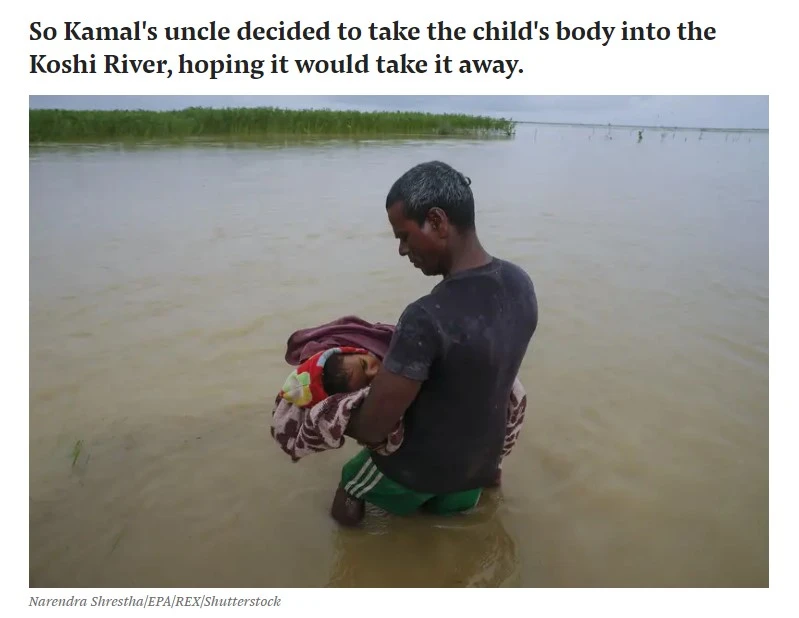 "The family were supposed to bury the child according to local culture, but there was no dry land to bury him in. The entire village had been flooded and there was water as far as you could see," the article quoted the photographer who clicked the stills, who added "(the child's) uncle decided to take the child's body into the Koshi River, hoping it would take it away."
Read More: No, This video of a bridge being swept away by flooded river is not from Sylhet
In addition, we found another report published at the same time in Nepal's mainstream English language media the Kathmandu Post with more pictures.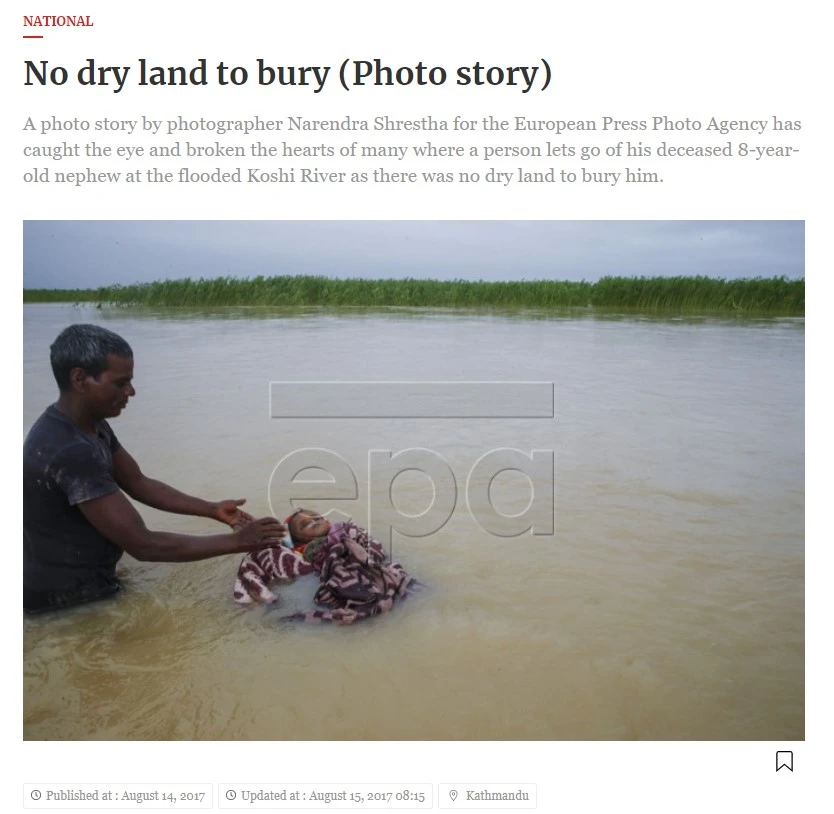 Conclusion
The image of a dead child being swept away in the flood waters of Sylhet that is being spread on social media, is a picture of an 8-year-old from Nepal who died in 2017.
Result – False
---
Write to us at checkthis@newschecker.in for your feedback on any suspicious news or information or to find out the truth . You can also contact us through Contact Us – Form.