At least 49 people were killed and over 300 others were injured on Monday when a massive fire broke out at a shipping container depot in Bangladesh's Sitakunda in Chittagong. While social media users shared images from the tragedy to express shock and solidarity with the victims' family, many also shared an image that showed a house and a car consumed in a raging blaze, linking it to the tragedy.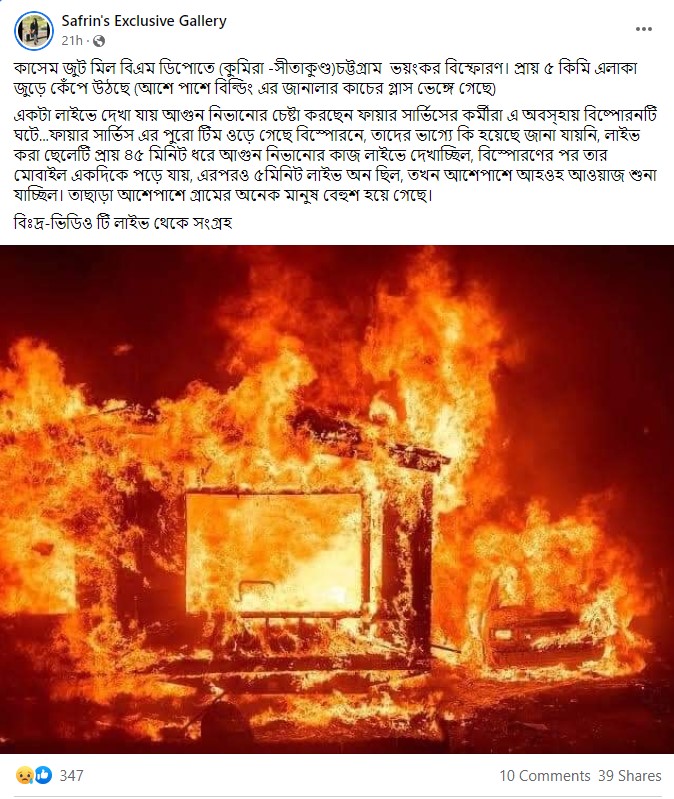 Check out some of these posts here, here, and here.
Newschecker has found that the image is unrelated to the recent fire.
According to reports, the cause of the fire was a container full of the hydrogen peroxide chemical, which spread to other containers including one that was holding garments. The explosions shook the neighbourhood and shattered window panes of nearby houses, local residents said.
Fact Check / Verification
To verify the authenticity of the claim we Newschecker conducted a reverse image search on the viral image and found the original image in a report published on CNN on August 19, 2020, titled "More than 360 wildfires are burning in California, and 23 are major."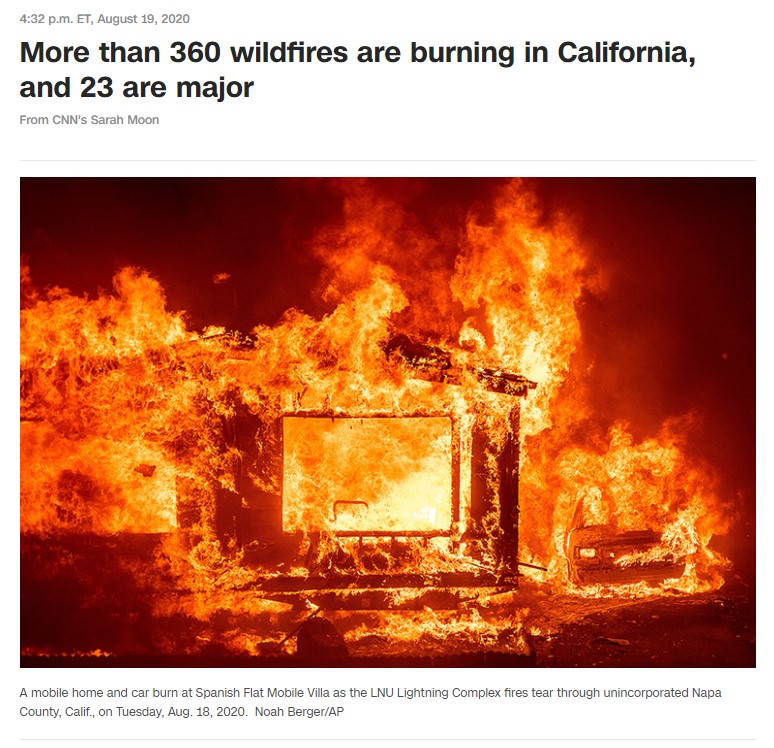 "A mobile home and car burn at Spanish Flat Mobile Villa as the LNU Lightning Complex fires tear through unincorporated Napa County, Calif., on Tuesday, Aug. 18, 2020. Noah Berger/AP," the caption of the image reads.
The photo also appeared in multiple US media outlets, including The Washington Post published on the same day.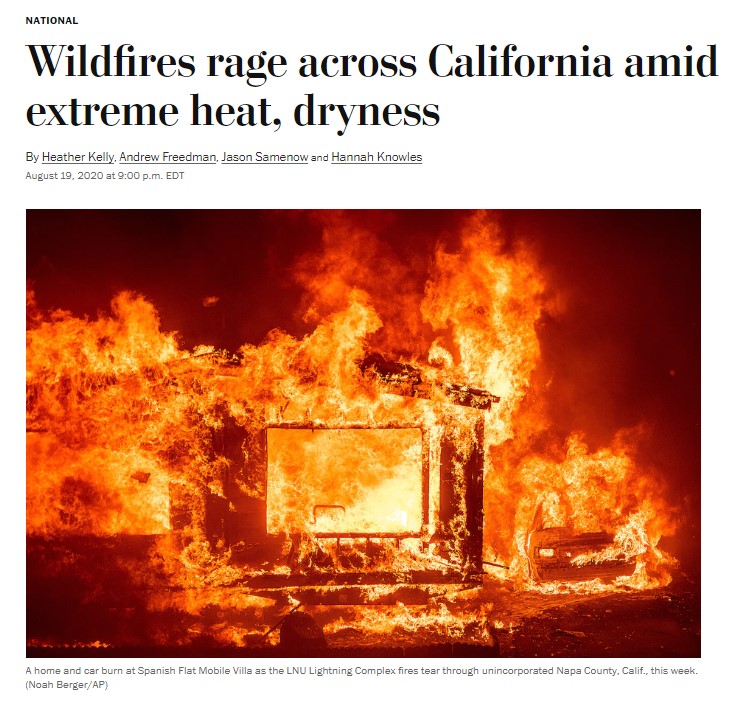 Conclusion
A Photo from the 2020 wildfire in Napa County, California is being circulated on Facebook claiming the image is from the recent Sitakunda depot blast in Bangladesh.
Read More: No, This video of a bridge being swept away by flooded river is not from Sylhet
Result – False
Our Sources
CNN: https://edition.cnn.com/us/live-news/california-wildfires-08-19-2020/index.html
Washington Post: https://www.washingtonpost.com/national/california-wildfires-lightning /2020/08/19/c8fdc1e6-e23a-11ea-8dd2-d07812bf00f7_story.html
Aljazeera: https://www.aljazeera.com/news/2022/6/5/16-killed-170-injured-in-bangladesh-container-depot-fire
BBC News Bangla: https://www.bbc.com/bengali/news-61694559
---
Write to us at checkthis@newschecker.in for your feedback on any suspicious news or information or to find out the truth . You can also contact us through Contact Us – Form.