47 years since it was opened for operations, the Farakka Barrage, constructed over river Ganges has been at the centre of controversy time and again between India and Bangladesh over disagreements related to water sharing during the dry season (November to May).
Recently, a video is being widely shared on Tiktok among Bangladeshi users on the platform which claim to show the gates of a dam/barrage being opened, releasing water. Those sharing the video claimed that the video shows the Farakka barrage which has again been opened by the Indian Government recently. You can view these videos here and here. Newschecker has found the claim to be false.
One of the viral videos, posted by user abdur__rahman67 has received over 221K likes and 1.7 million views.
Fact Check/ Verification
To verify the authenticity of the claim we conducted a reverse image search with the keyframes extracted from the video and found a post on YouTube titled "Mahi Bajaj Sagar Dam Banswara Rajasthan India" on 12 August 2018.
On further research, we found some images of the dam contributed by travellers on the travel-based website TripAdvisor.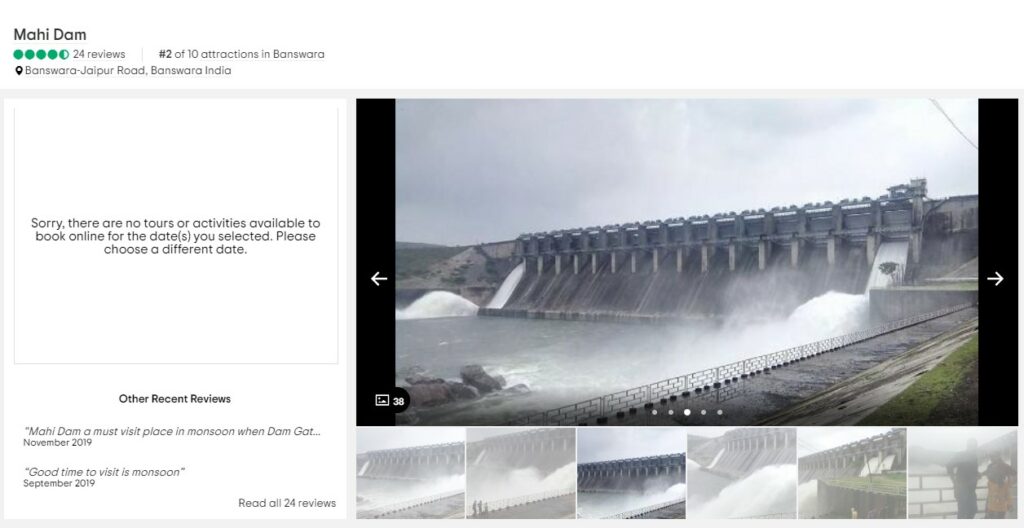 In addition, Newscheker also found the location of the viral video with the help of Google Earth.
The Mahi Bajaj Sagar dam, built across the Mahi river, is described to be the second largest dam in Rajasthan, India. On the other hand, the Farakka barrage is located on the Ganges river in the Malda and Murshidabad districts of West Bengal, India.
Moreover, there has been no news in the Indian and Bangladeshi media about the recent opening of the Farakka barrage in India.
Conclusion
An old video of the Mahi Bajaj Sagar Dam in Rajasthan is being circulated on TikTok claiming that the video shows the Farakka barrage located in West Bengal releasing water .
Result: False
---
Write to us at checkthis@newschecker.in for your feedback on any suspicious news or information or to find out the truth . You can also contact us through Contact Us – Form.