Recently, some videos went viral on the social media platform claiming that the Speaker of the National Parliament of Bangladesh, Shirin Sharmin Choudhury, has been appointed as the new President of Bangladesh.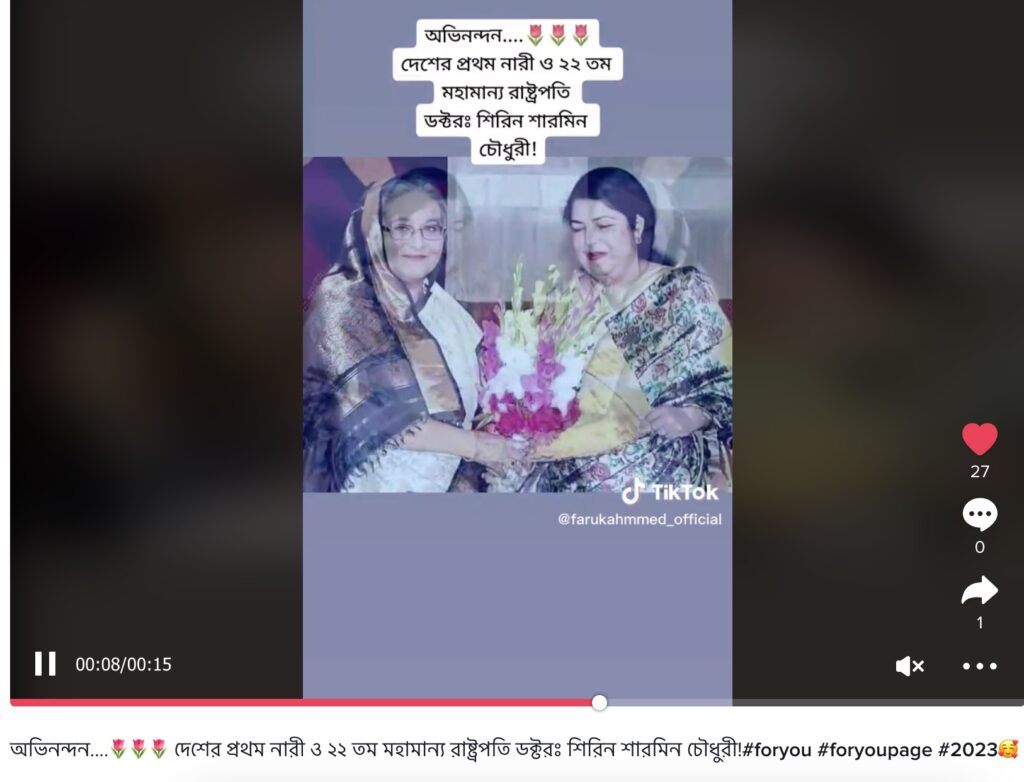 Watch the videos here and here.
Newschecker verified the claim as false.
Fact Check/ Verification
With the keyword search, we found a report published on January 25 by an online Bangla news website Bangla Tribune titled "22nd Presidential Election February 19: CEC".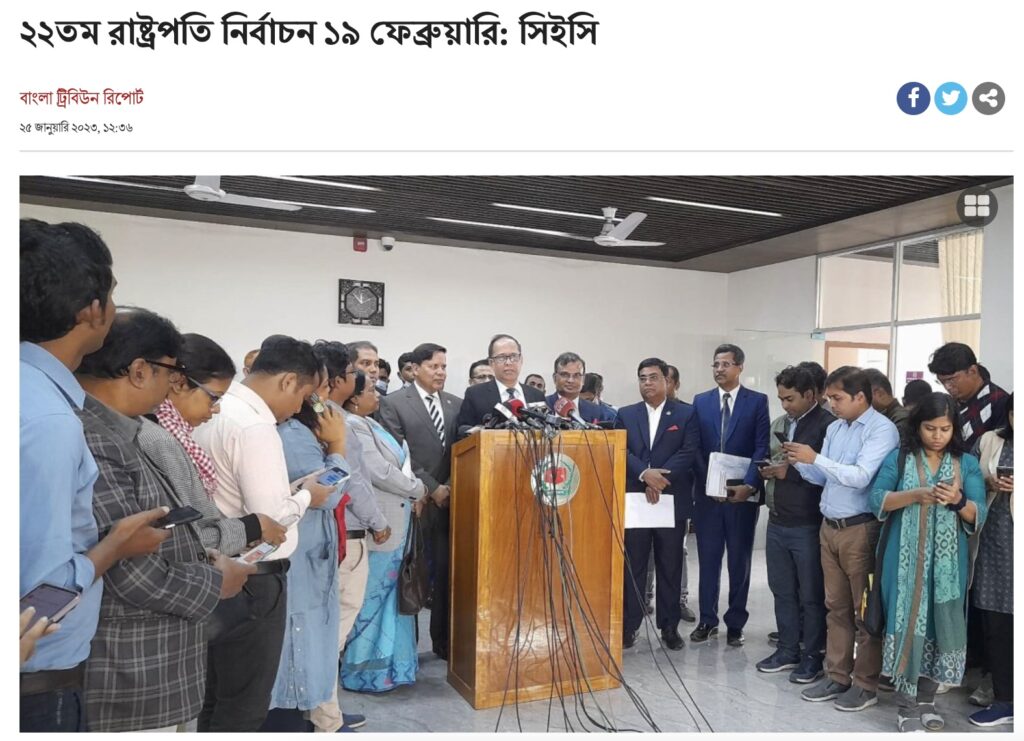 According to the report, the 22nd presidential election of Bangladesh will be held on February 19 this year. Candidates interested in the post of President must submit their nomination papers to the Election Officer by February 12. Last Wednesday (January 25), the Election Commission announced the schedule of this vote, Chief Election Commissioner (CEC) Kazi Habibul Awal.
That is, the presidential election has not yet been held and there is no way to know who will be the next president before February 19.
Later, another national daily Ittefa reported with a question mark, "Shirin Sharmin to be Bangladesh's first woman president?" The report was published on January 26.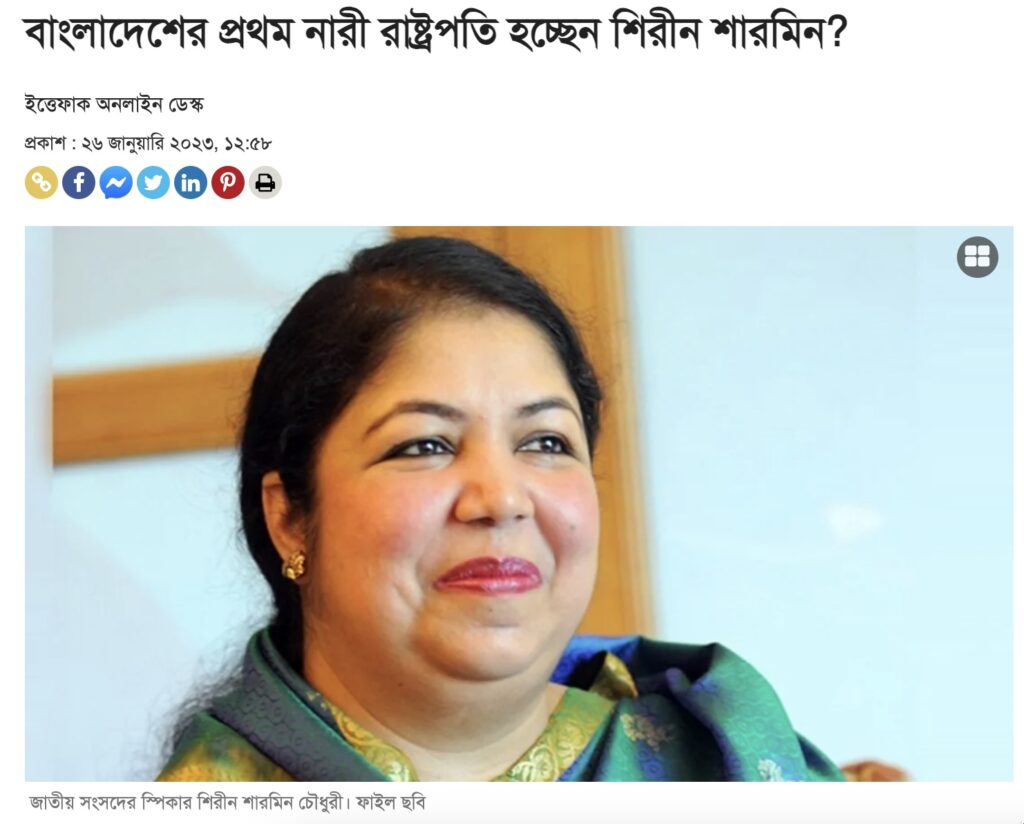 According to the report, top Awami League sources told Indo-Asian News Service (IANS) that the ruling party has decided to field Shirin Sharmin despite the names of senior party leaders like Matia Chowdhury and Amir Hossain Amu.
Read More: The information circulated on Facebook regarding the Land Act Pass is fake
In other words, Shirin Sharmin Choudhury is being considered as one of the candidates for the presidential election. However, as the presidential election has not yet been held, it is not yet certain whether Shirin Sharmin Choudhury will be elected as the president or not.
Moreover, no post in this regard could be found on the official Facebook page of Speaker Shirin Sharmin Choudhury.
Conclusion
The viral claim that says the current Speaker of the Parliament of Bangladesh Shireen Sharmin Choudhury has been elected as the next president of Bangladesh is false.
Result: False
---
If you would like us to fact-check a claim, give feedback, or lodge a complaint, email us at checkthis@newschecker.in. You can also visit the Contact Us page and fill out the form.