Recently, a social media post has gone viral on TikTok, that claims Bangladeshi cricketer Shakib Al Hasan has been appointed as the CEO of Gulf Oil Bangladesh Limited. 
See the viral post here.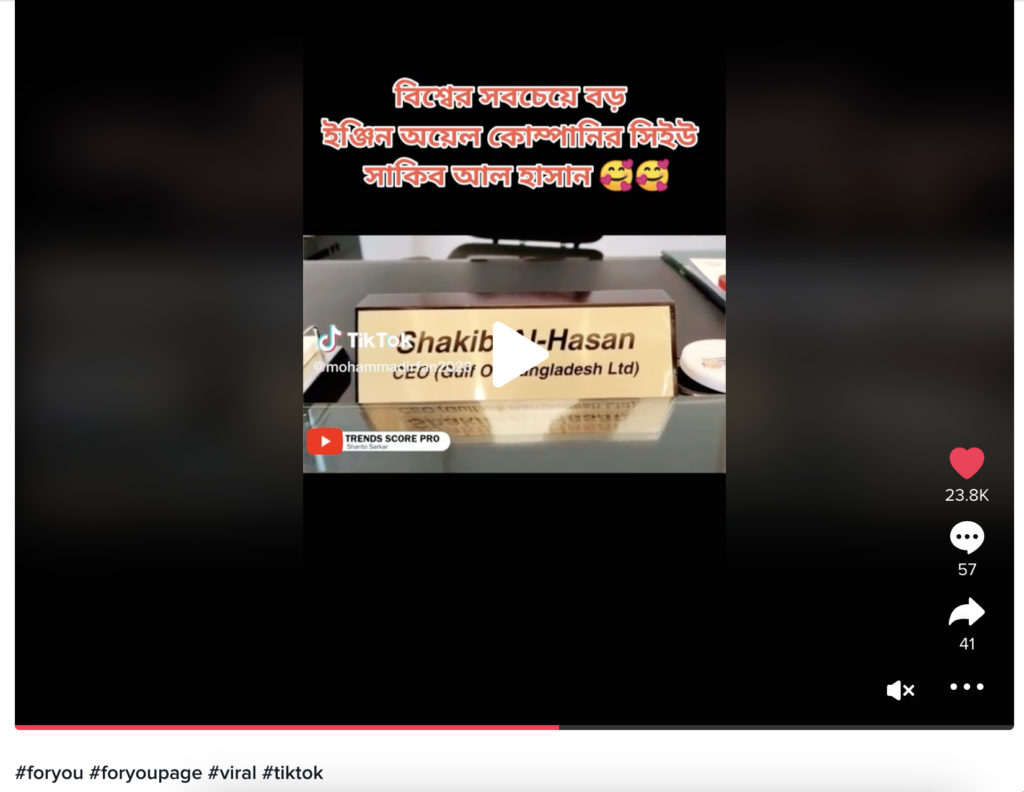 Newschecker has found the viral claim to be not fully true and rated it as "missing context".
Fact Check/ Verification
Through multiple keyword searches including "Shakib Al Hasan Gulf Oil Bangladesh", we found a report titled "Gulf Oil Bangladesh appoints Shakib Al Hasan as CEO for a day" published in the English edition of the mainstream media Dhaka Tribune this January 04.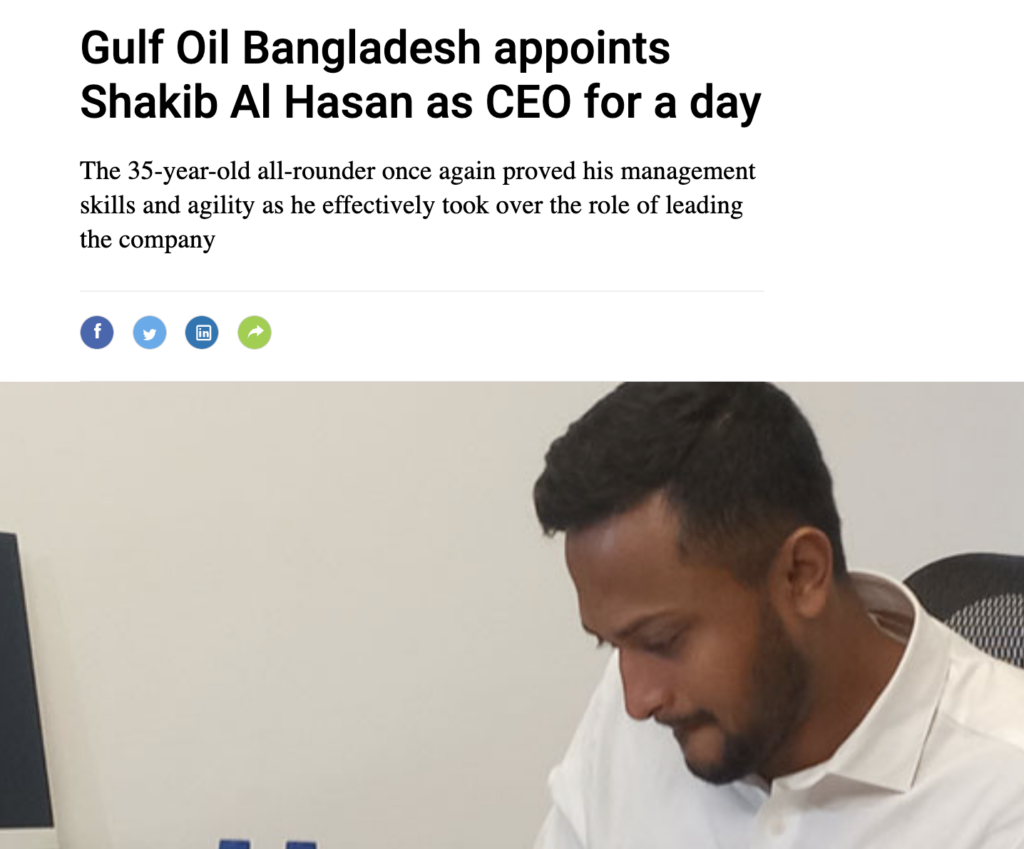 According to the report, Shakib Al Hasan started his journey as the brand ambassador of Gulf Oil Bangladesh from 2019 and is continuing. As part of this, on January 4, Shakib Al Hasan was given the responsibility of CEO for one day.
About this Gulf Oil Bangladesh CEO Amlan Mitra said: "It turned out to be a delightful day with Shakib taking charge of the management role. Employees were surprised when he walked in as their new CEO. His energy was visible and infectious and we could witness the same across employees, partners and all stakeholders. He managed the whole day really well, juggling between meetings, calls and in-person engagements. Like always, he batted well as a CEO and set a new benchmark for the team to follow."
Apart from that, several media reports can be found about Shakib becoming CEO including Daily Bangladesh. However, the original CEO of Gulf Oil Bangladesh, Amlan Mitra, has been on the job since 2014.
Conclusion
The viral claim that Bangladeshi cricketer Shakib Al Hasan is the CEO of Gulf Oil Bangladesh Limited is found to be a case of missing context.
---
If you would like us to fact-check a claim, give feedback, or lodge a complaint, email us at checkthis@newschecker.in. You can also visit the Contact Us page and fill out the form.