A social media post, claiming that Bangladesh has been excluded from the  list  of countries under the Fulbright Scholarship provided by the US government has gone viral on social media. The same was reported by several mainstream newspapers and other media outlets in Bangladesh too. A fact check by Newschecker has found the claim to be false.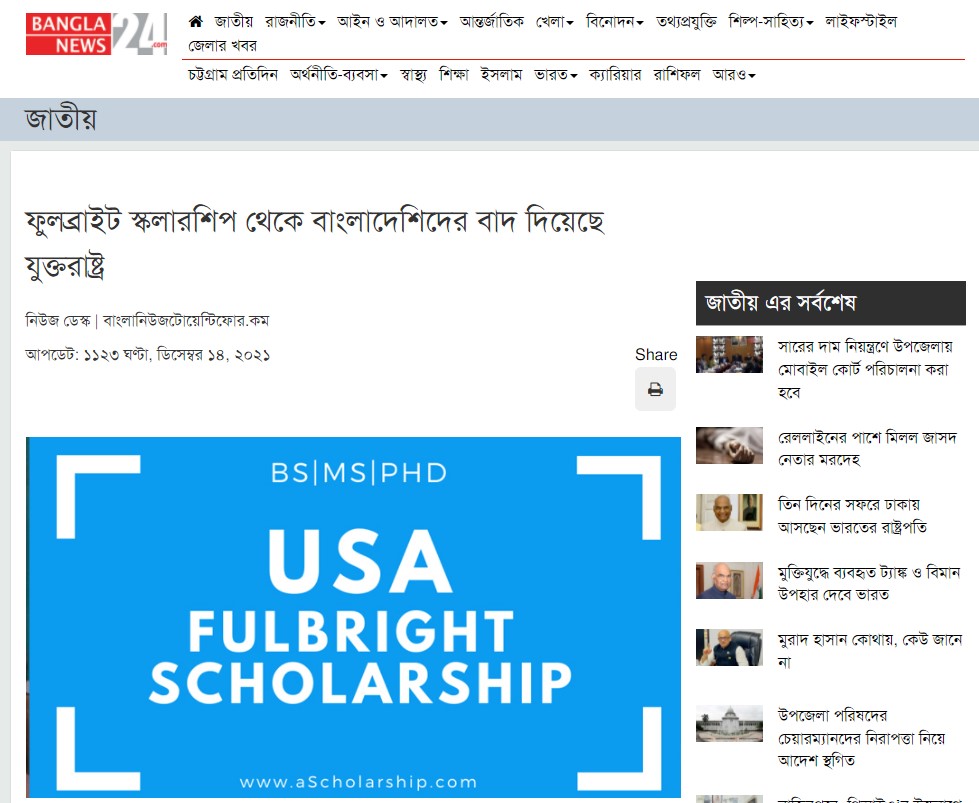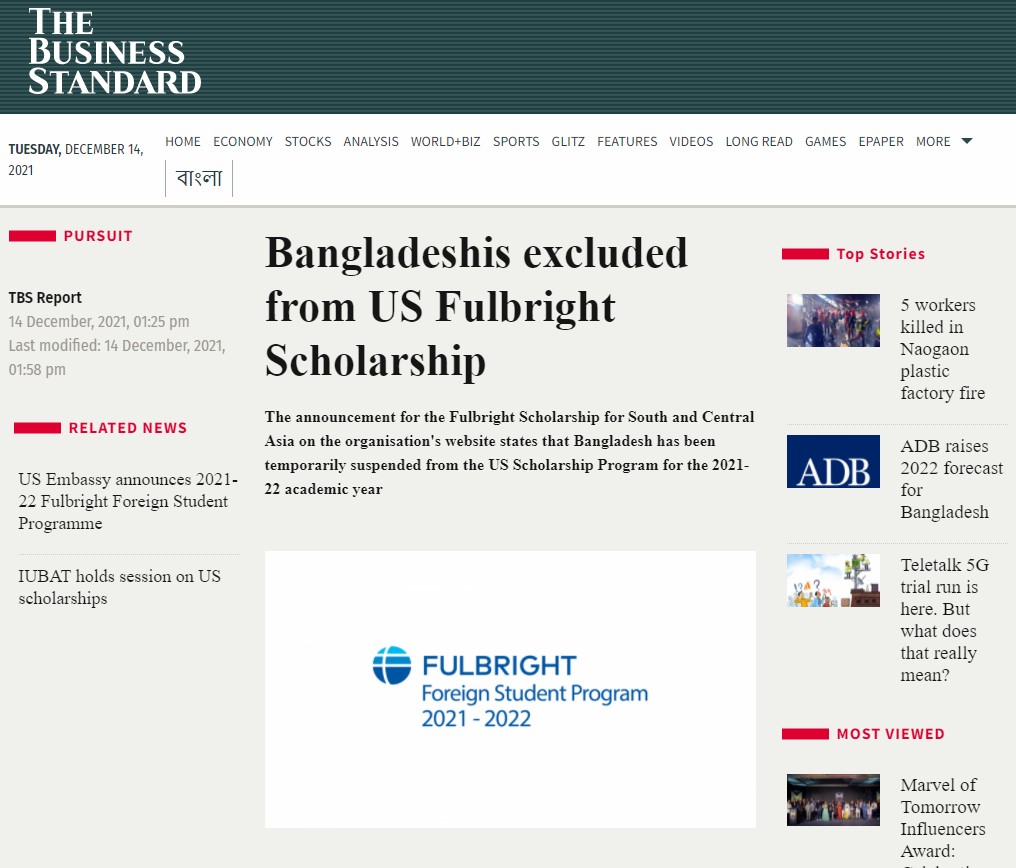 Fact Check / Verification
On looking up the website of the US-based Bureau of Educational and Cultural Affairs, it was found that Bangladeshi students are still eligible for the Fulbright Scholarship.
On 14 December, the U.S Embassy in Bangladesh's official Facebook posted an announcement that the deadline for applying for the Fulbright scholarship has been extended to December 21.
There's a tab on the Bureau of Educational and Cultural Affairs website for the U.S citizens only that states the suspension is only for Americans in Bangladesh for the 2021-22 academic year.

The fulbright scholarship application website for US citizens shows that visas have been suspended for 2021-22 in Bangladesh for security reasons.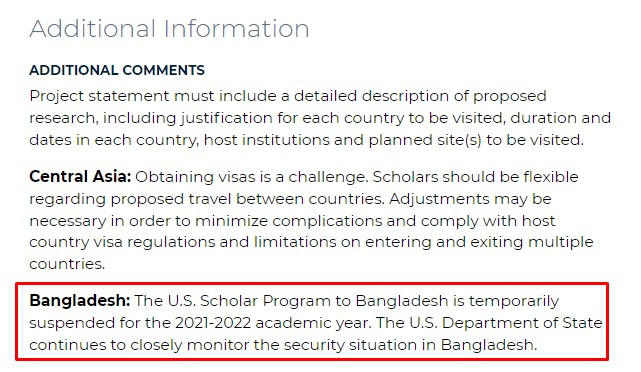 Also, BBC Bangla has published a report on this issue. A spokesman for the U.S embassy there told BBC Bangla that a program was underway for Bangladeshi students and scholars to travel to the United States on Fulbright scholarships and that no new decision had been made.
Read More: Fact Check: Is 2021 Seeing 5 Consecutive Wednesdays, Thursdays & Fridays For 1st Time In 823 Years?
Conclusion
The claim that Bangladeshis are excluded from the Fulbright Scholarship provided by the US government is false
Result – False
Our Sources
BUREAU OF EDUCATIONAL AND CULTURAL AFFAIRS: https://eca.state.gov/fulbright/country/bangladesh
U.S. Scholar Program: https://awards.cies.org/content/south-and-central-asia-regional-research-program-3#:~:text=Bangladesh%3A%C2%A0The%20U.S.%20Scholar%20Program%20to%20Bangladesh%20is%20temporarily%20suspended%20for%20the%202021%2D2022%20academic%20year.%20The%20U.S.%20Department%20of%20State%20continues%20to%20closely%20monitor%20the%20security%20situation%20in%20Bangladesh.%C2%A0
U.S Embassy Facebook Post: https://www.facebook.com/103157219806/posts/10159336987789807/
BBC News: https://www.bbc.com/bengali/news-59651027
---
If you would like us to fact check a claim, give feedback or lodge a complaint, email us at checkthis@newschecker.in. You can also visit the Contact Us page and fill the form.