Several social media users in Bangladesh are sharing a photo of an underwater tunnel claiming to show the "first underwater expressway tunnel in south asia, Bangabandhu tunnel, built under the Karnafuli River in Chittagong". The image shows Some cars are moving through a tunnel and there are ships in the river above the tunnel.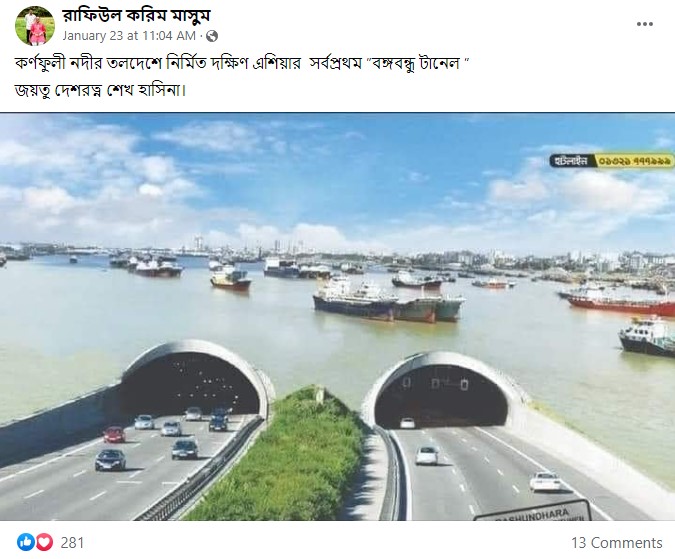 The photo was uploaded on 23 January and has received 2.2K reactions and 34 shares. Newschecker has verified that this picture of the Bangabandhu Tunnel has been edited.
The 9.3-kilometre Bangabandhu Sheikh Mujibur Rahman Tunnel is an under construction underwater expressway tunnel in the port city of Chattogram, Bangladesh under the Karnaphuli river.
According to media reports, the construction of the country's first tunnel under the Karnafuli River is almost complete. The project is expected to be completed by December 2022, but due to Corona's obstruction and related issues, it may take another six months to complete.
Fact Check / Verification
To authenticate the viral image that was being shared on social media, Newschecker began by conducting a reverse image search of the photo.
Newschecker traced part of the viral photo to Structurae.net, an international database on construction structures, titled "Engelberg Base Tunnel". Engelberg Base Tunnel is located in Leonberg, Germany the construction of which began in 1995 and was completed in 1999.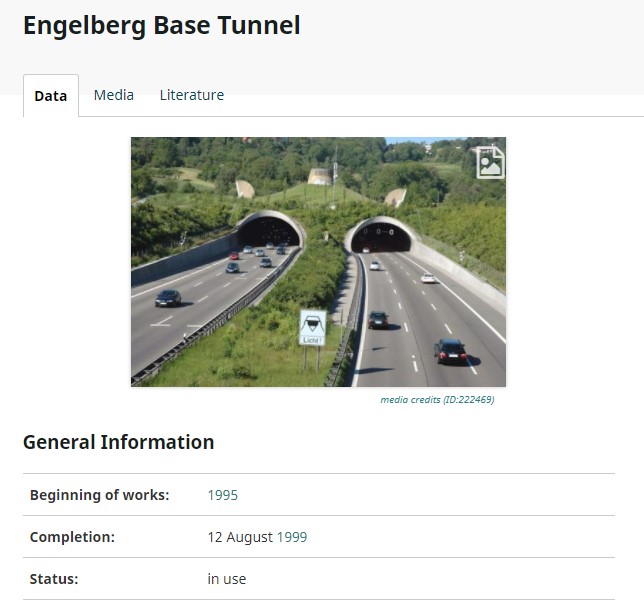 On further research, Newschecker also found the image of the river that was used on the viral photo on the travel-based website Trip.com, under the album titled 'Karnaphuli River.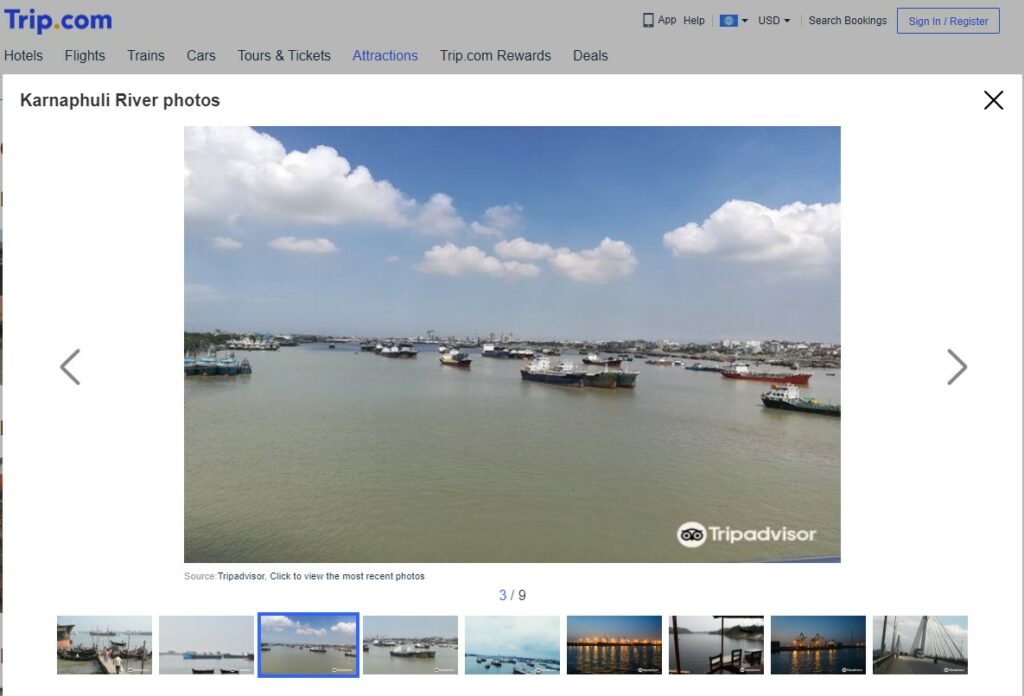 Conclusion
Manipulated image of Karnafuli river and German tunnel has been shared on Facebook as the picture of the under-construction Bangabandhu tunnel.
Read More: Video of the US Congress hearing on Bangladesh is 8 years old
Result – False
Our Sources
Structurae: https://structurae.net/en/structures/engelberg-base-tunnel
Trip.com: https://www.trip.com/travel-guide/chittagong-14720/tourist-attractions-photo/
Bdnews24: কর্ণফুলী টানেল: নির্মাণ প্রায় শেষ, এখন 'যানজট নিয়ে পরিকল্পনা'
The Daily Star Bangla: কর্ণফুলী টানেল নির্মাণ: প্রকল্পের মেয়াদ আরও ৬ মাস বৃদ্ধির আবেদন
---
If you would like us to fact check a claim, give feedback or lodge a complaint, email us at checkthis@newschecker.in. You can also visit the Contact Us page and fill the form.