A viral social media post claiming that reads "16 students in school infected with Omicron", is being shared by social media users in Bangladesh with no mention of details such as date or location. Newschecker has verified that the incident is not from Bangladesh.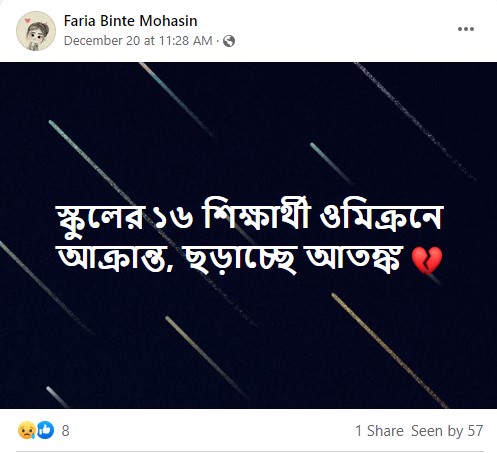 Fact Check / Verification
By conducting a keyword search Newchecker found a report in Dhaka post on December 18, 2021 titled "From the father who returned from Qatar, to 17 students of the school".
The article says that 18 students of a school in Mumbai contracted the Coronavirus after one of them contracted it from his father, who had recently returned from Qatar. The article does not mention if the students contracted the Omicron strain or not.
On researching further, we found the same news carried on other media outlets such as India Today, The Economics Times, News 18 etc.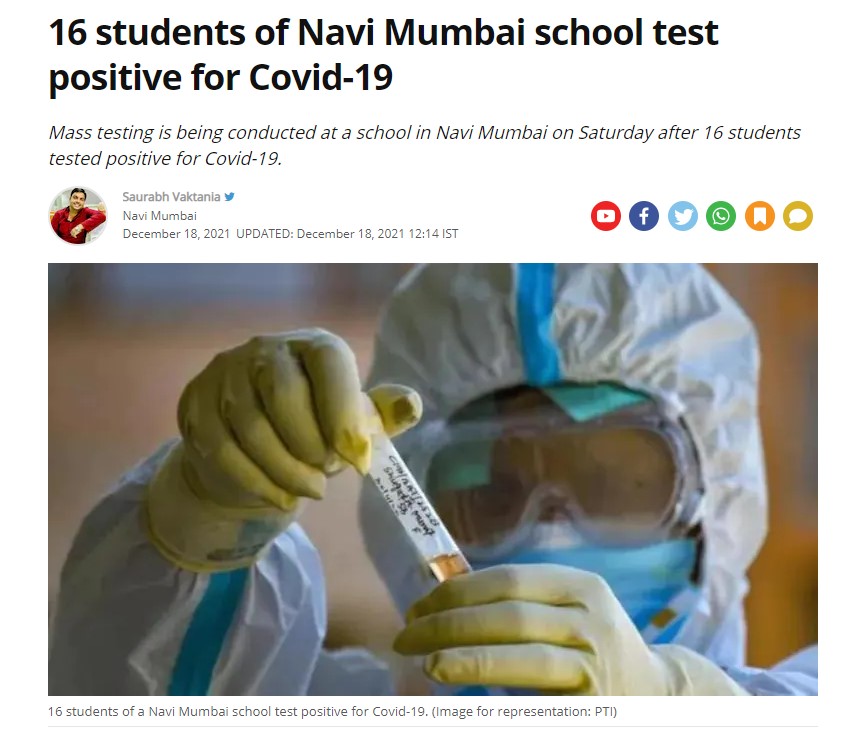 Bangladesh has so far reported two cases of the Omicron variant, both of them members of the Bangladesh women's cricket team, who had recently returned from Zimbabwe Both players are in isolation.
Read More: Explainer on Omicron: How dangerous is the new variant of the coronavirus and what do we know?
Conclusion
The news of being attacked by an Omicron variant of a school in Mumbai, India, went viral on Facebook without any detailed information or location, this news is not from Bangladesh.
Result – Misleading
Our Sources
Dhaka Post: https://www.dhakapost.com/international/84820
India Today: https://www.indiatoday.in/coronavirus-outbreak/story/students-navi-mumbai-school-test-positive-covid-19-mass-testing-1889269-2021-12-18
Economics Times: https://economictimes.indiatimes.com/news/india/16-students-of-navi-mumbai-school-test-covid-19-positive/articleshow/88353842.cms
News 18: https://www.news18.com/news/india/16-students-of-navi-mumbai-school-test-covid-positive-contact-tracing-testing-on-4568159.html
BDNEWS24: https://bangla.bdnews24.com/bangladesh/article1982574.bdnews
---
If you would like us to fact check a claim, give feedback or lodge a complaint, email us at checkthis@newschecker.in. You can also visit the Contact Us page and fill the form.