After the tragic plane crash in Nepal, various images and videos have gone viral on social media claiming them to be showing the recent incident. 
A picture of an aircraft's debris has been shared as the fatal airplane crash in Nepal. The description along with the viral image reads, 72 passengers were killed in a terrible plane crash in Nepal.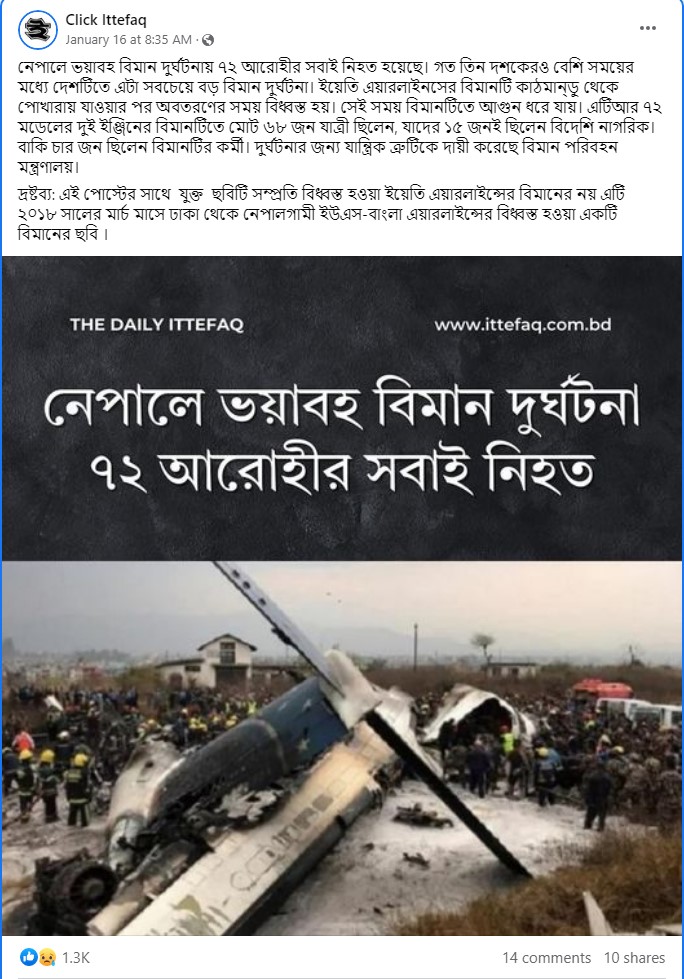 Following are some of the posts along with the same claims that can be seen here, here, and here.
Fact Check/ Verification
With the reverse image search, we found a report with the original image titled "Plane crash in Nepal" published by the international news agency "Reuters" on 12th March 2018. According to the report, a Bangladeshi airliner crashed while trying to land at Kathmandu airport in Nepal, killing at least 49 people in 2018.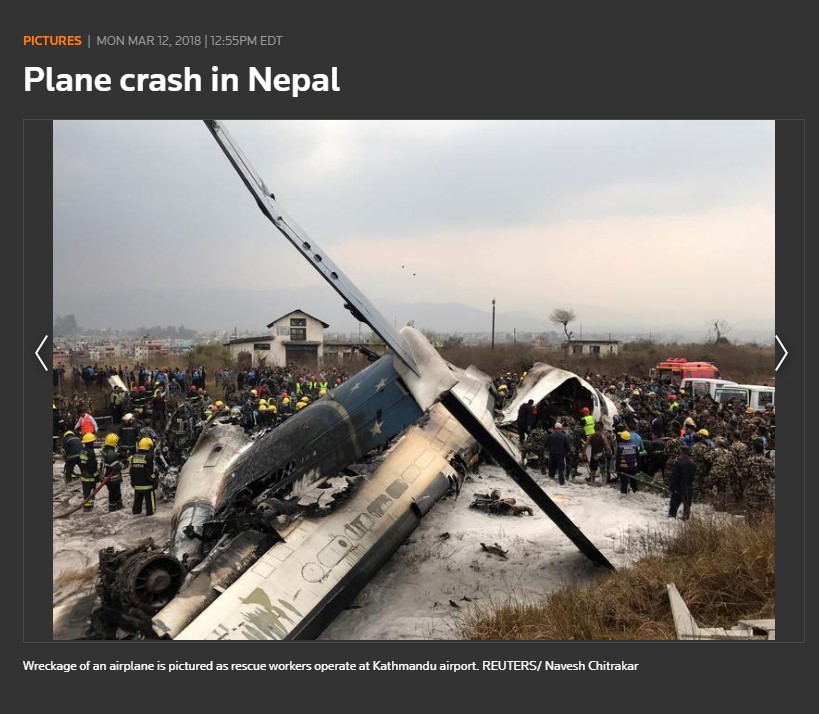 Also, the same picture can be found in a news report published in the international media BBC on 12th March 2018 titled "Nepal air crash: 49 dead as plane veers off Kathmandu runway".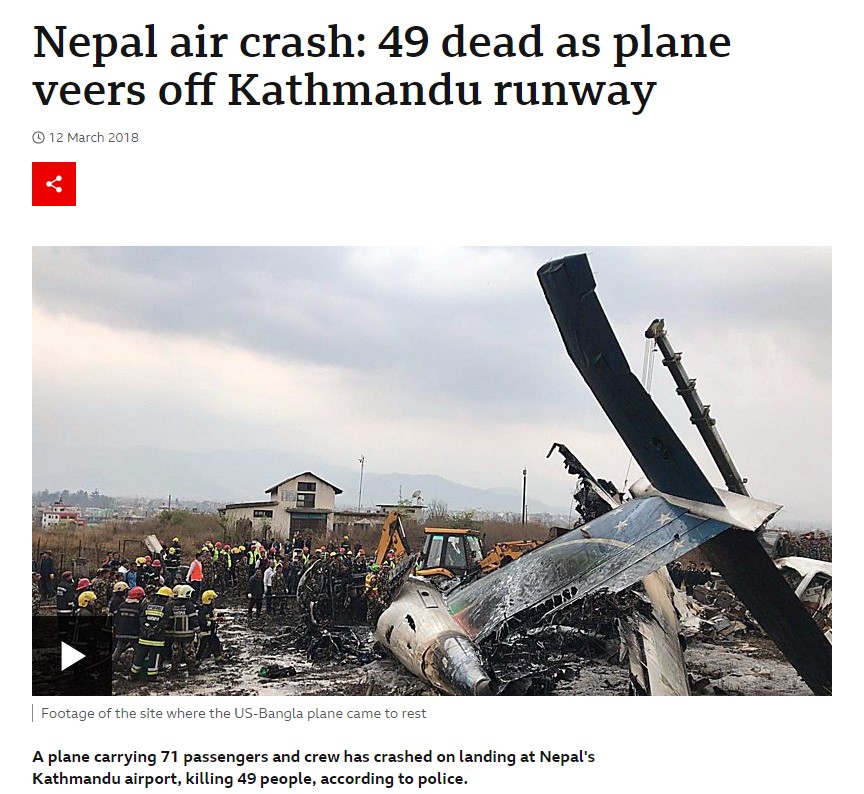 On 15th January, the ATR 72 plane operated by Nepal's Yeti Airlines crashed near the city of Pokhara in central Nepal. 
Read More: An image from a festival in Bali passed off as the victims of a tragic plane crash in Nepal
Conclusion
A different plane crash image from 2018 is being circulated claiming the recent Nepal Yeti Airlines crash in Pokhara, Nepal.
Result: False
---
If you would like us to fact-check a claim, give feedback, or lodge a complaint, email us at checkthis@newschecker.in. You can also visit the Contact Us page and fill out the form.