A video of a helicopter crash is being widely shared on Facebook claiming to show a Myanmar army helicopter brought down at the Bangladesh border.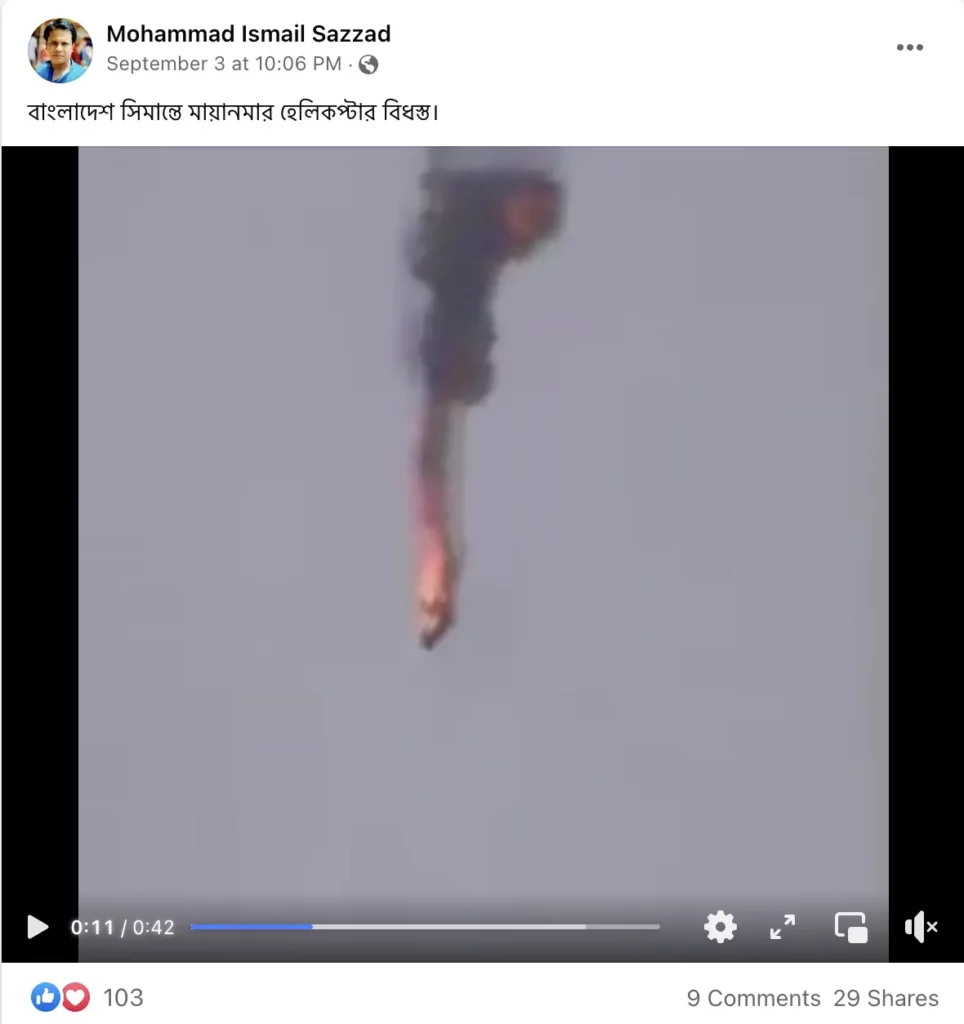 Check out some of the videos here and here.
Newschecker has verified this claim to be false.
Fact-Check/Verification
To verify the claim's authenticity, we conducted a reverse image search with the keyframes extracted from the video and found the original video published in British media outlet The Telegraph's YouTube channel on February 11, 2020, titled "Syrian helicopter shot down by rebels in Idlib".
We also found a report on Saudi-Arabia-based media outlet Arab News titled "Turkey-backed rebels shoot down Syrian regime helicopter amid fierce clashes in Idlib". According to the report, Turkish-backed Syrian rebels shot down a Syrian military helicopter and advanced toward the town of nairab, Idlib.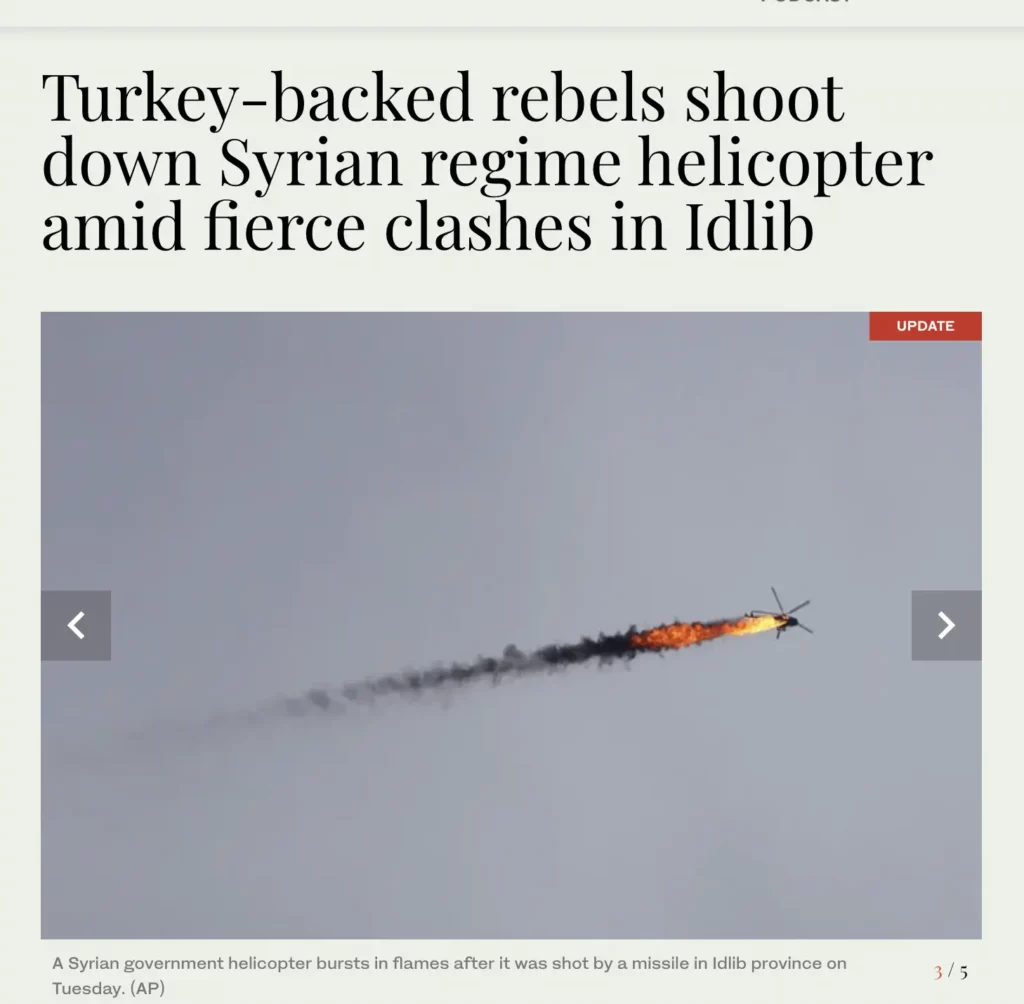 Read More: Viral Video Showing Capsizing Ship Is From Indonesia, Not Bangladesh 
For further verification, we matched the visuals from the viral video with the video of a Syrian military helicopter video published in the international media and found the frames to be a match.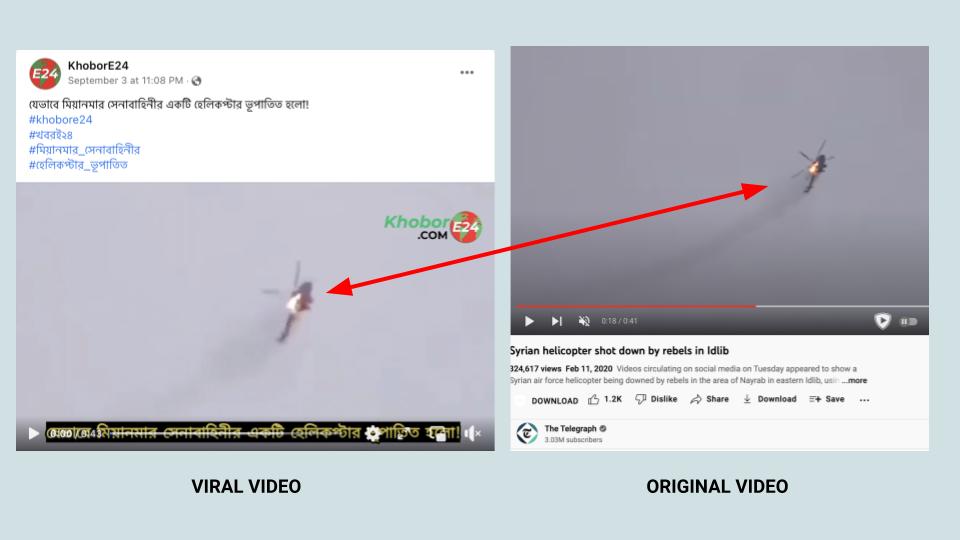 Conclusion
A video of a Syrian military helicopter shot down in Idlib, Syria in the year 2020 has been circulated on social media, claiming to show a Myanmar army helicopter that was downed at the Bangladesh-Myanmar border.
Result: False
---
If you would like us to fact-check a claim, give feedback, or lodge a complaint, email us at checkthis@newschecker.in. You can also visit the Contact Us page and fill out the form.