A viral video claiming to be the 'darkest baby in the world' went viral on TikTok recently. The video has been viewed around 218,000 times in a single day of uploading as well as 60,000 likes. A fact check by Newschecker has revealed that the viral video actually shows a gorilla doll, and had gone viral in Facebook earlier in 2015.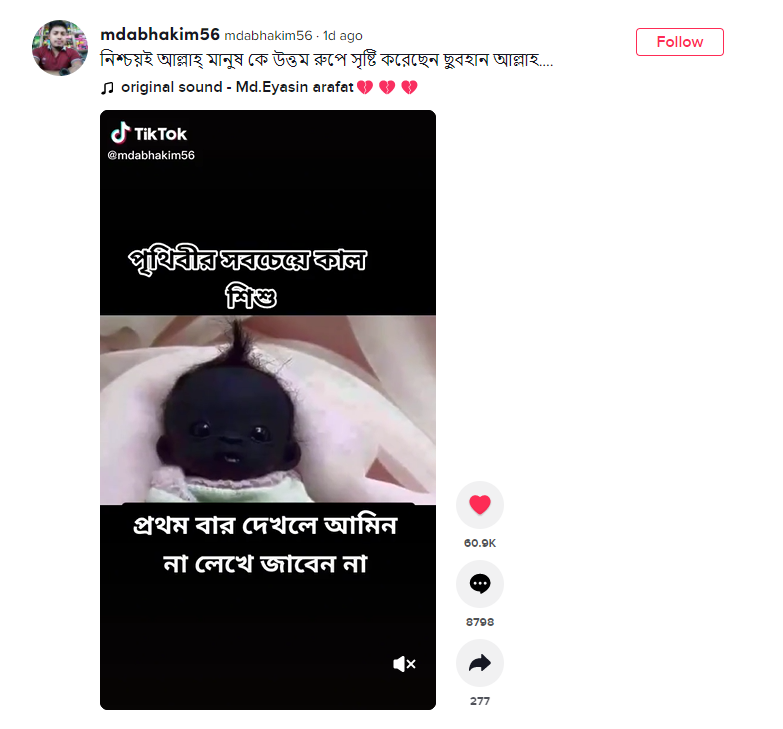 Fact Check / Verification
On performing a reverse image search with key-frames from the video, Newschecker found a post on image-sharing website imgur.com titled "The darkest baby in the world was recently born in South Africa" published on June 9, 2015.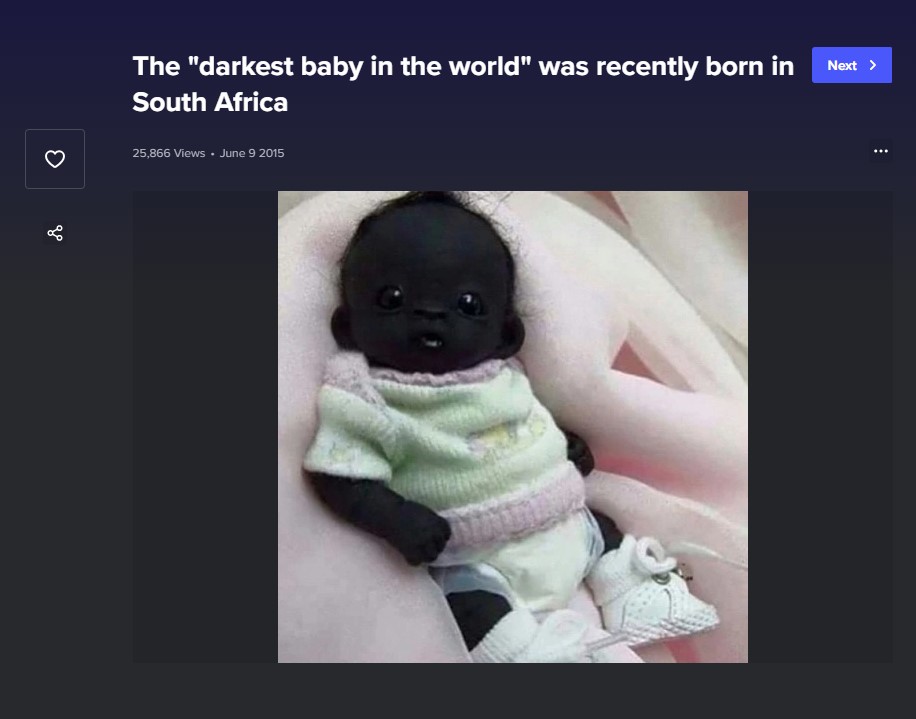 On further investigation with the help of keyword search, we found a fact-checking report published in 2015 by the US fact-checking organization Snoops which revealed that the post was not the picture of a child, but that of a doll made by the artist Lilah Pearsons, made out of silicone and polymer clay. Pictures of such artwork by Lilah Pearsons are also available on her Instagram and Pinterest accounts.
Pearsons also sells her artwork on Etsy.com.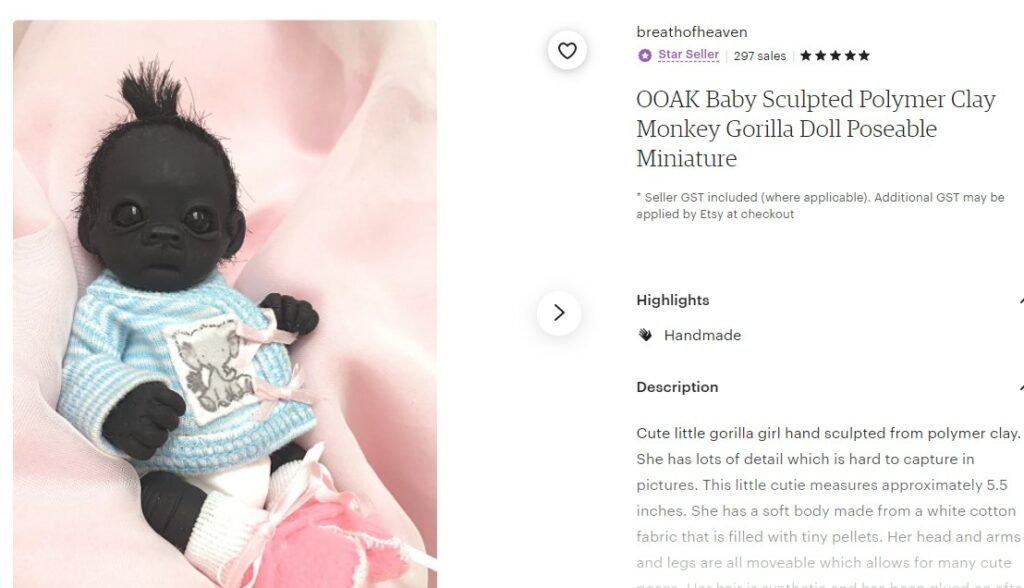 Newschecker contacted Lilah Pearsons who confirmed that she was the one who made the gorilla doll.
"Yes, I am the maker of the doll. It was my caricature of a baby gorilla.  It is made from polymer clay.  The doll is only 5 inches in size and was sold to a customer shortly after making it," Pearsons said.
Read More: This Viral Video shows a Malaysian Army exercise, not Bangladesh's RAB
Conclusion
An artwork of a baby gorilla doll has gone viral, claiming to be the world's darkest baby.
Result – False
Source
Lilah Pearson statement
Imgur: https://imgur.com/henHfyw
Lilah Instagram: https://www.instagram.com/breathofheavendolls/
Lilah Pinterest: https://www.pinterest.co.uk/lilahpearl/polymer-clay-sculpture-my-art/
Etsy.com: https://www.etsy.com/au/listing/689444564/ooak-baby-sculpted-polymer-clay-monkey?show_sold_out_detail=1&ref=nla_listing_details
If you would like us to fact check a claim, give feedback or lodge a complaint, WhatsApp us at 9999499044 or email us at checkthis@newschecker.in. You can also visit the Contact Us page and fill the form.