A video allegedly showing a mythical creature with the head of a woman attached to the body of a fox is being widely shared on TikTok claiming to show the fate of a girl who was cursed for insulting the Holy Quran. Newschecker has found the claim to be false.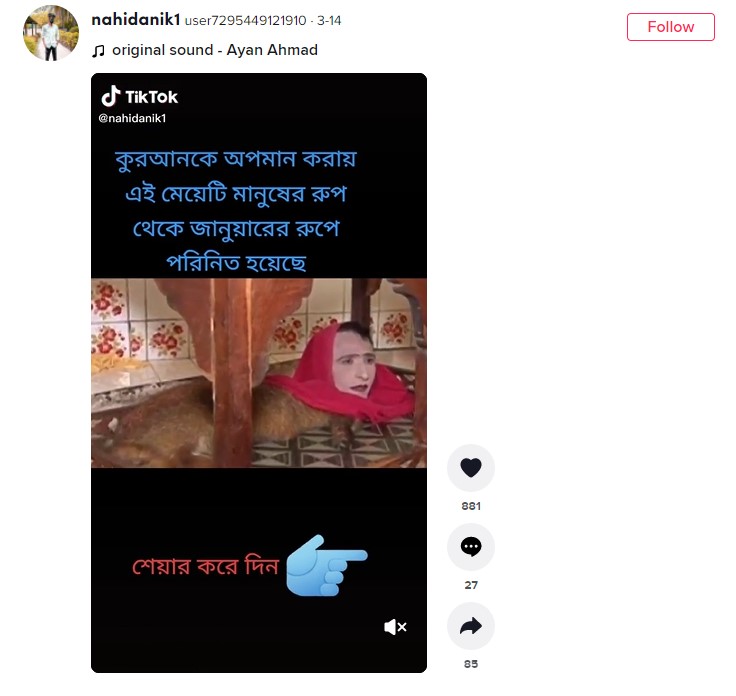 View the videos here and here .
The two viral videos have received over 21k likes and 400k views.
Fact Check / Verification
To verify the authenticity of the claim we conducted a reverse image search with the keyframes extracted from the video and found a report published in the Middle east based media outlet "Al Arabia" on 25 June 2014 titled "Foxy lady! Pakistan's 'half-human, half-fox creature' is a zoo hit".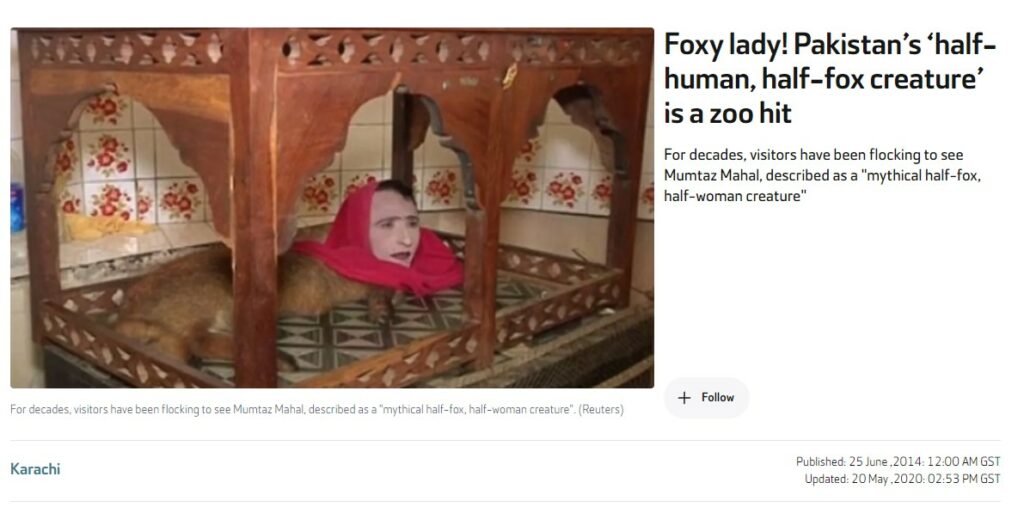 According to the report, the person in the video is one Murad Ali, who plays the role of a half-woman and half-fox mythical creature called Mumtaz Mahal to attract visitors to the Karachi Zoo in Pakistan. Murad reportedly took over the role after the death of his father, who performed the same role in the zoo. Reports also revealed that Murad works over 12 hours a day in disguise and chats with visitors about various things, including education, love and other topics.
Read More: This is not the Video of the Ukraine City Burning
On further research, we also found another report on another US-based news outlet NDT YouTube channel that reported the same. 
Conclusion
A video of a man disguised as a mythical creature that is half-woman and half-fox, at the Karachi Zoo in Pakistan, has gone viral claiming to show a girl who turned  into a fox for insulting the Holy Quran.
Result: False Context | False
---
If you would like us to fact check a claim, give feedback or lodge a complaint, email us at checkthis@newschecker.in. You can also visit the Contact Us page and fill the form.