Claim- A massive gathering at Zia-Ur-Rahman's funeral at Race Course, Dhaka
Fact- The gathering is from Suhrawardy's funeral. Besides Zia-Ur-Rahman's janaza was performed at Manik Mia Avenue
"Massive gathering at Zia Ur Rahman's Funeral" a claim took over the internet in the last few days with an image. See the posts here- TikTok, Facebook, Facebook & Facebook.
See screenshots here-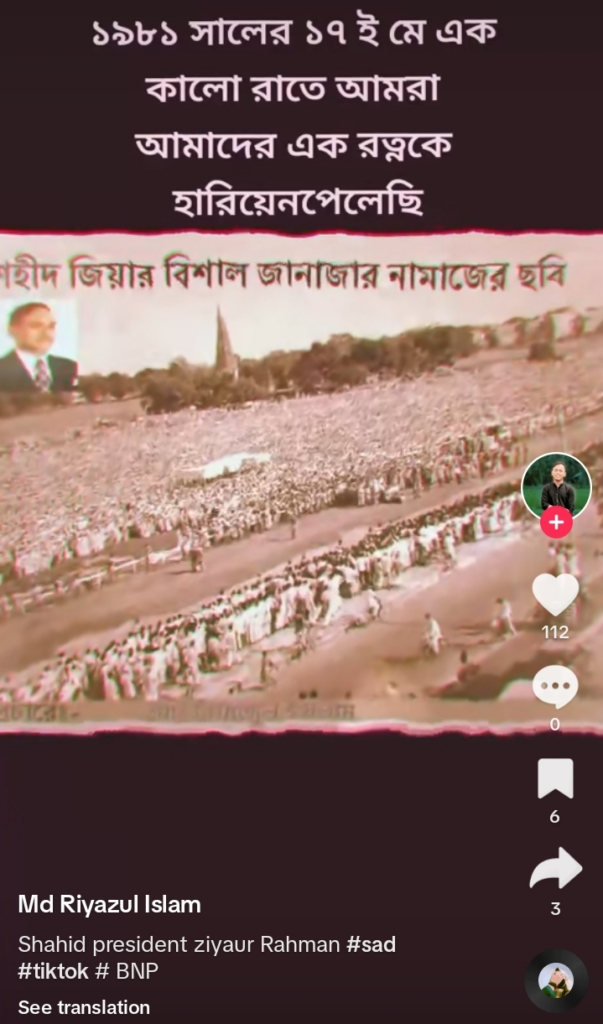 Newschecker-Bangladesh has verified this claim as false.
Fact check/Verification
With the help of Google reverse image search and keyword search we found a few traces of the viral image on the internet. But none of those sources mentioned a proper description of the image. After a thorough investigation, we came in touch with an individual who gave us the authentic source of the image from his personal archive. The source we were provided was an edition of "The Morning News" newspaper dated December 9, 1963. See a copy of that edition below: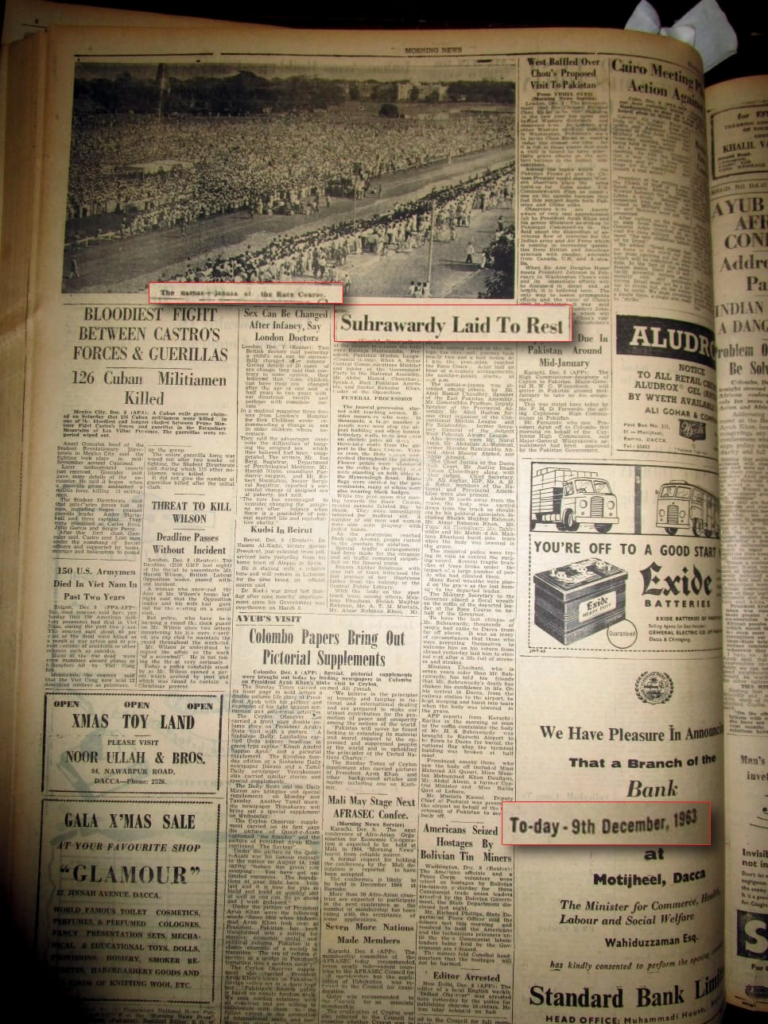 Taking a closer look at the page, you will see the very image that is going viral right now with a different claim. From this page, we can be sure of a few facts such as:
It has an image similar to the viral image. The caption under the image says "Namaz-e-Janaza of Suhrawardy at Race Course." Again just below the image there lies a headline saying, "Suhrawardy Laid to Rest." We can also be sure of the date if we look at the bottom of the page. [All the zoomed-in areas]
To understand better we can compare the two images: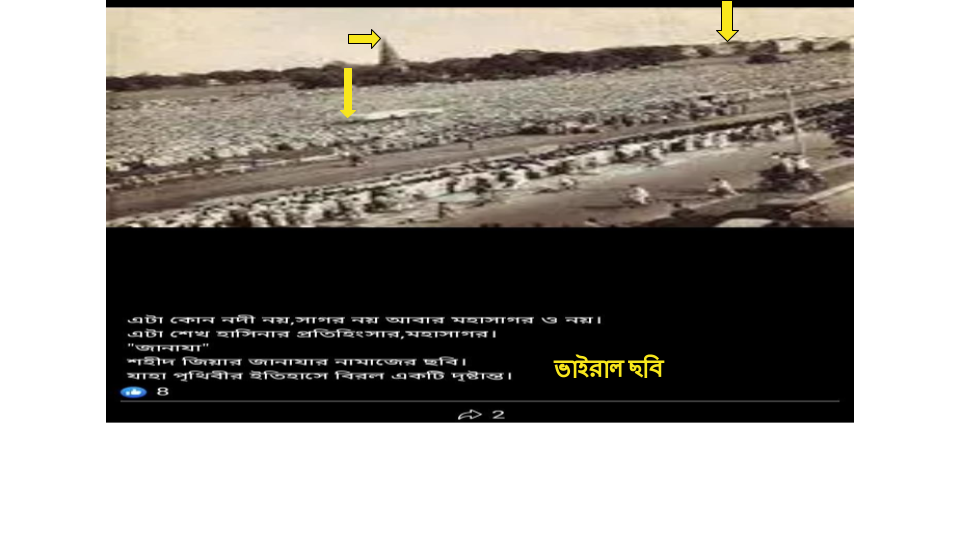 However, another fact makes it more clear. The funeral of president Zia Ur Rahman was performed at Manik Mia Avenue, Dhaka in 1981. And later buried at the North Plaza, National Parliament House. Before that Zia was assassinated in Chittagong circuit house where he was buried the first time. Later his body was sent to Dhaka on June 1. See reports on Zia Ur Rahman's funeral- নিউজবাংলা২৪ & বিবিসি।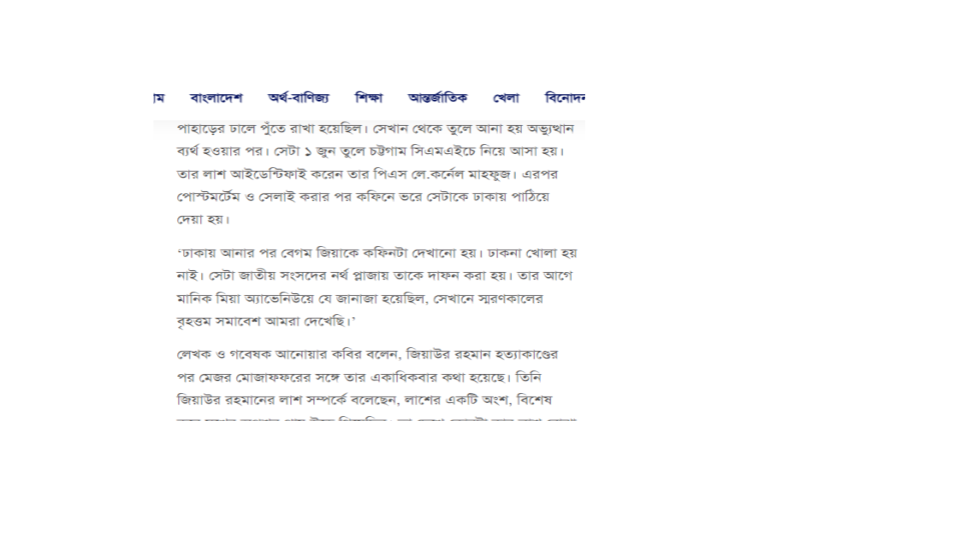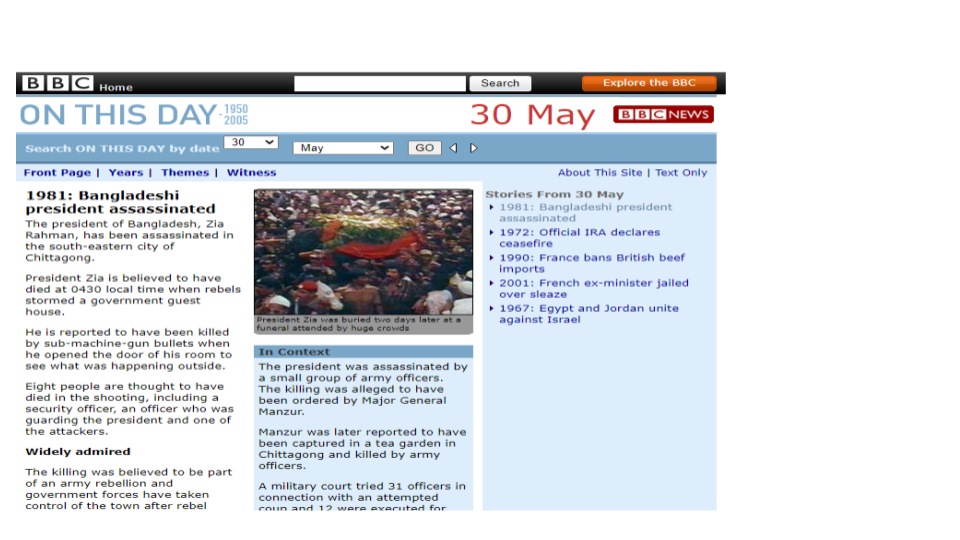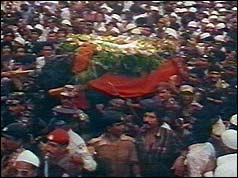 Conclusion:
Therefore, the viral image claiming to be Zia Ur Rahman's funeral is not true.
Result: False
Our Sources :
নিউজবাংলা২৪ & বিবিসি। 
---
If you would like us to fact-check a claim, give feedback, or lodge a complaint, email us at checkthis@newschecker.in. You can also visit the Contact Us page and fill out the form.