Recently, a photograph of former Brazilian footballer Ricardo Kaka was being viral on social media Facebook, claiming that he is the new coach of the Brazilian national team.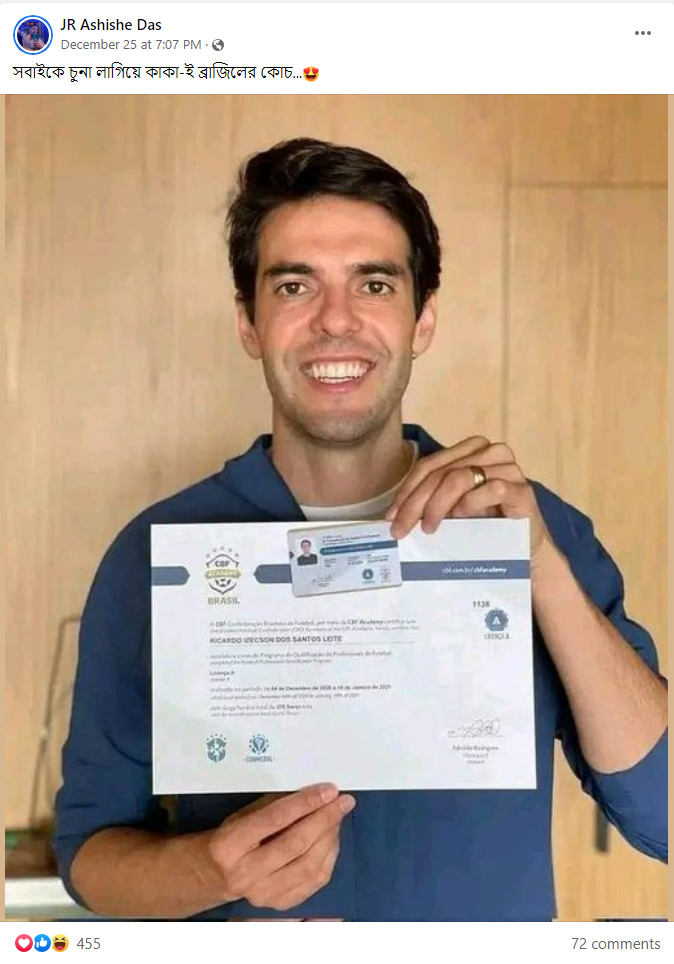 Check out some of the Facebook posts here, here, and here.
Fact-check/ Verification
Through reverse image search, we found the original image posted on May 17 on Kaka's official Instagram account with a caption saying, "Another course has been completed. Trained instructor. Now just have to return to the team."
Later, a report published on the website of the Brazilian media "Globo" on May 17 under the title "Kaká completes coaching course at CBF: "All that's missing is the team".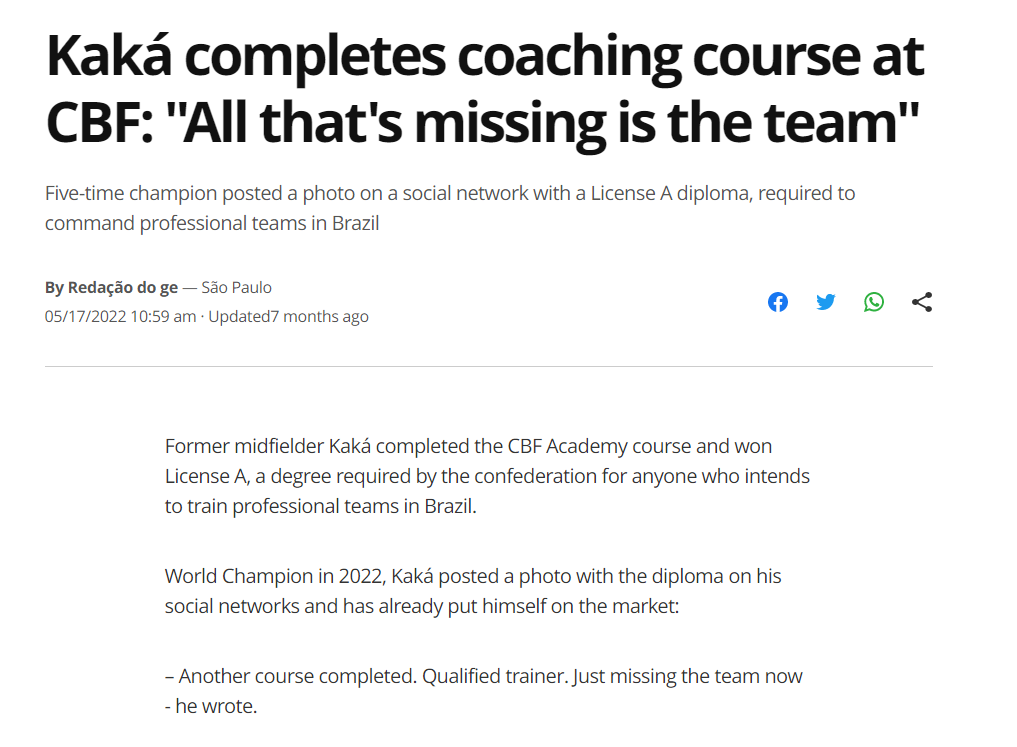 According to the report, Kaka completed a course at the CBF Academy, a body of the Brazilian Football Confederation (CBF), and obtained a category A license, which is considered a degree required by the confederation for anyone wishing to coach Brazil's professional teams. Also known, License A is the final coaching graduation for coaches in Brazil. Earlier, there were two licenses, category C for school coaches and B for working in youth teams.
Read More: No, Messi and Neymar are not listening to Zakir Naik in the video
Moreover, no news about Kaka becoming the Brazil coach was found in any international media, and no information was found on Kaka's official Twitter, Instagram, and Facebook accounts.
It should be noted that Tite resigned from the position of coach of Brazil after losing in the quarter-finals of the World Cup in Qatar.
Conclusion
A photo of Kaka holding his coaching certificate released in May has been viral with the false claim that Kaka is joining as Brazil's new coach.
Result: False
---
If you would like us to fact-check a claim, give feedback, or lodge a complaint, email us at checkthis@newschecker.in. You can also visit the Contact Us page and fill out the form.