Claim- This is the picture of Elon Musk's 'robot wife' which he will be launching in 2024.
Fact- Viral images are AI-generated and he is not working on any such project.
"Elon Musk is planning to launch 'robot wife' in 2024," claims multiple social media posts and a few images have gone viral all over the social media platforms. See the posts here- Facebook, Facebook, Facebook, and Tik Tok. 
See screenshots here-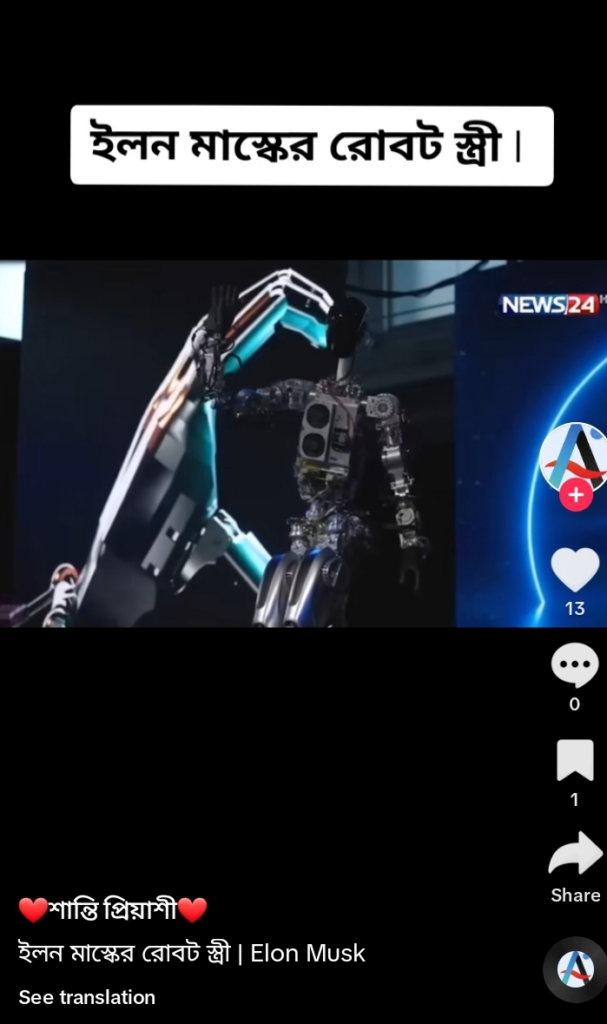 Newschecker-Bangladesh has verified the claim as false.
Fact check/Verification
With the help of reverse image searches, we found several posts calling out the viral post as fake. Even a Google keyword search did not yield any results confirming Elon Musk or his team making any such announcements. We could not find any mainstream media report that supports the viral claim. 
Although Elon had announced plans to open a new AI corporation called X.AI Corp, there is no mention of "robot wife" found in this project. The search results can be seen Here & Here. 
While investigating we found a report by 'France 24' where they called the viral post false. In the video report, the presenter Vedika Bahl explains that the images were generated with the help of AI and were not real. See the images here-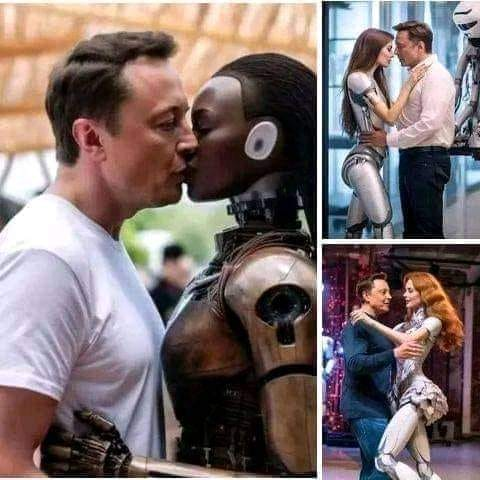 If one takes a closer look at the images, one will notice that the images are too vibrant and have some irrelevant formation.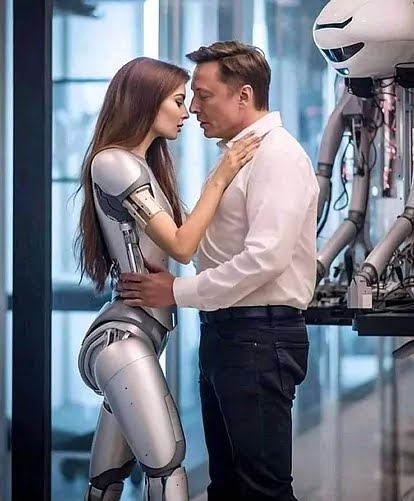 Notice the image above, you will see that the female robot has an extra finger in its hand. We also found a few images of the same kind where Mark Zuckerberg is kissing the same humanoid robots. See here. 
Conclusion:
Based on the reports and observing the incongruities in the viral images we can establish the fact that the viral claim about Elon Musk's 'robot wife' is false.
Result: False
Our Sources: 
@Elonmusk.
'France 24
https://www.opindia.com/2023/04/elon-musk-truthgpt-a-rival-to-microsoft-backed-chatgpt-says-hyper-intelligent-ai-could-end-civilisations/
https://www.instagram.com/p/CrzET7VubsK/?utm_source=ig_web_copy_link&igshid=MzRlODBiNWFlZA%3D%3D
---
If you would like us to fact-check a claim, give feedback, or lodge a complaint, email us at checkthis@newschecker.in. You can also visit the Contact Us page and fill out the form.