Claim- consumption of mango and cold drinks together caused death to a few tourists in India
Fact- Consuming mangoes and cold drinks together does not cause death. 
A post on social media has gone viral saying, 'Few tourists died in Chandigarh, India due to consuming mangoes and cold drinks at the same time.' The post further claims that after eating mangoes, the tourist drank cold drinks (cold water in some posts) which resulted in toxicity that killed the tourists.
See the posts here- Facebook, Facebook, Facebook, TikTok, TikTok & TikTok.
See screenshots here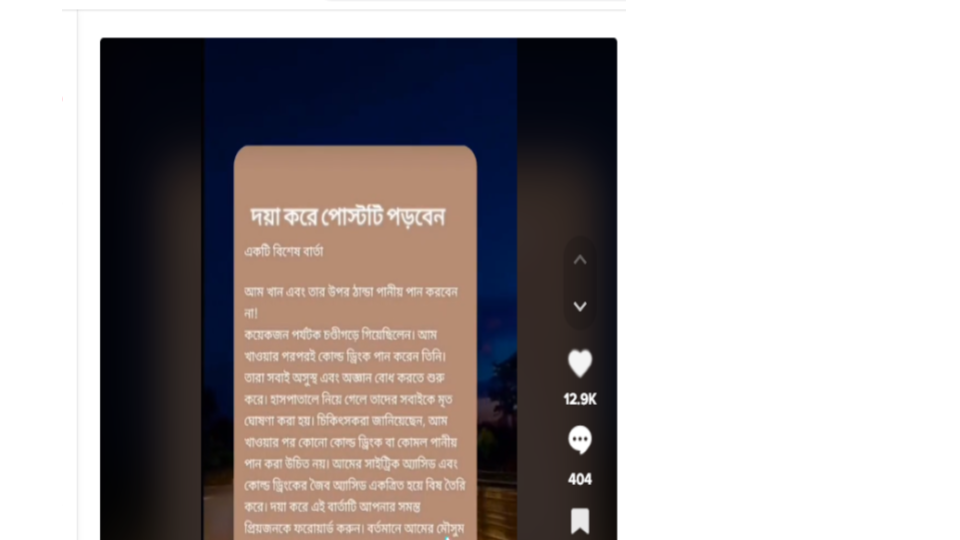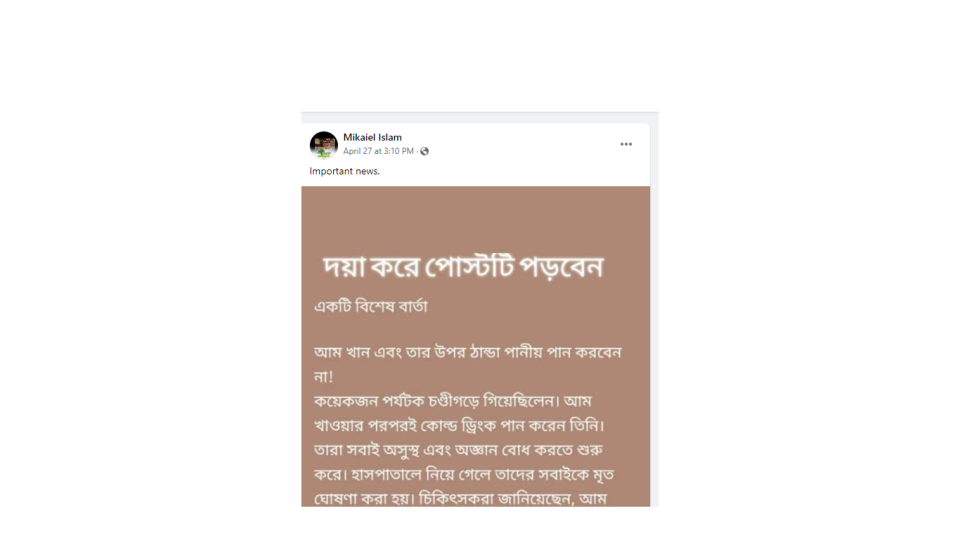 Newschecker-Bangladesh has found the viral claim to be false.
Fact check/ Verification
With the help of a Google keywords search and our investigation, we did not find any valid evidence to defend the claim. There is no report which says that mangoes and cold drinks can be a deadly combination. We did not find any news report regarding the tourists' death in Chandigarh both in mainstream media.
The post claims that mangoes have citric acid and cold drinks have organic acids. And if these two types of acids get mixed, they produce toxic substances. To debunk this claim we searched for the substances contained in mangoes and cold drinks. 
Firstly, mangoes contain substances such as carbohydrates, proteins, amino acids, lipids, fatty, and organic acids along with numerous micronutrients and phytochemicals according to a report by the National Library of Medicine published in 2017.
See more here- National Library of Medicine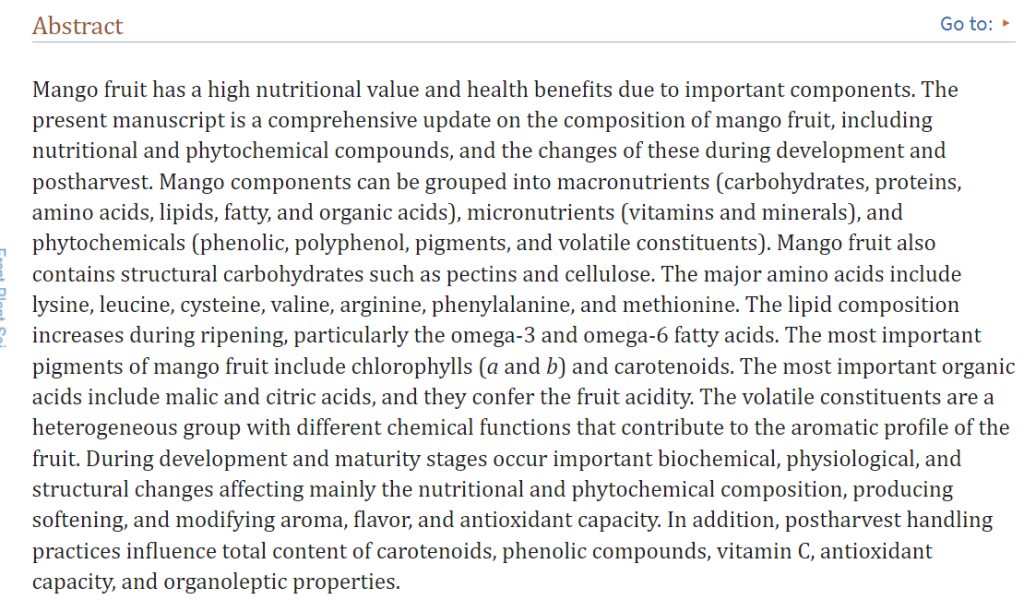 In another analysis, we learned that most of the typical cold drinks available in the market contain ingredients such as water, carbon dioxide, sugar, acids, juices, and flavors. Acids mean mostly carbon dioxide. They carbonate the drinks to put in additional flavor. See here.
If we look closely at those ingredients, mangoes, and cold drinks both carry citric acid in common which causes merely harmless gas which are completely normal and safe. See here- Science on the shelves. 
To be more sure of the fact we talked to doctor Madhav Prabhu at the Dr. KLE Hospital, Maharashtra. He told us, "No such acids are produced if mangoes and cold drinks consumed together that can provoke death.''
"The amount of citric acid in ripe mangoes is remarkably minimal and it does not stimulate any toxic substances when it comes in touch with carbonated beverages. However, if any individuals are in a pattern of drinking continuous cold water they may develop a severe gas problem in the stomach," said Shrutika Singaar, Yashoda Hospital.
Conclusion:
Therefore, the claim that says mango and cold drinks can cause death if consumed together is false.
Result: False
Our Sources:
Science on the shelves.
https://www.britannica.com/topic/soft-drink
National Library of Medicine
---
If you would like us to fact-check a claim, give feedback, or lodge a complaint, email us at checkthis@newschecker.in. You can also visit the Contact Us page and fill out the form.