Recently, a viral social media post on Facebook claimed a huge crowd of Argentina supporters gathered in Qatar supporting the Argentina football team taking part in the FIFA World Cup 2022 in Qatar. The photograph's caption says, "Qatar is not stopping in any way. Argentina fans are giving surprises one after another". See some of the posts that have been published here, here and here.
Newschecker fact-checked and verified the claim, and found that the claim is false.
Fact Check/ Verification
With the reverse image search, the exact same image was found in a report published on 7th September 2022 on the website of Brazilian news media FolhaPE'.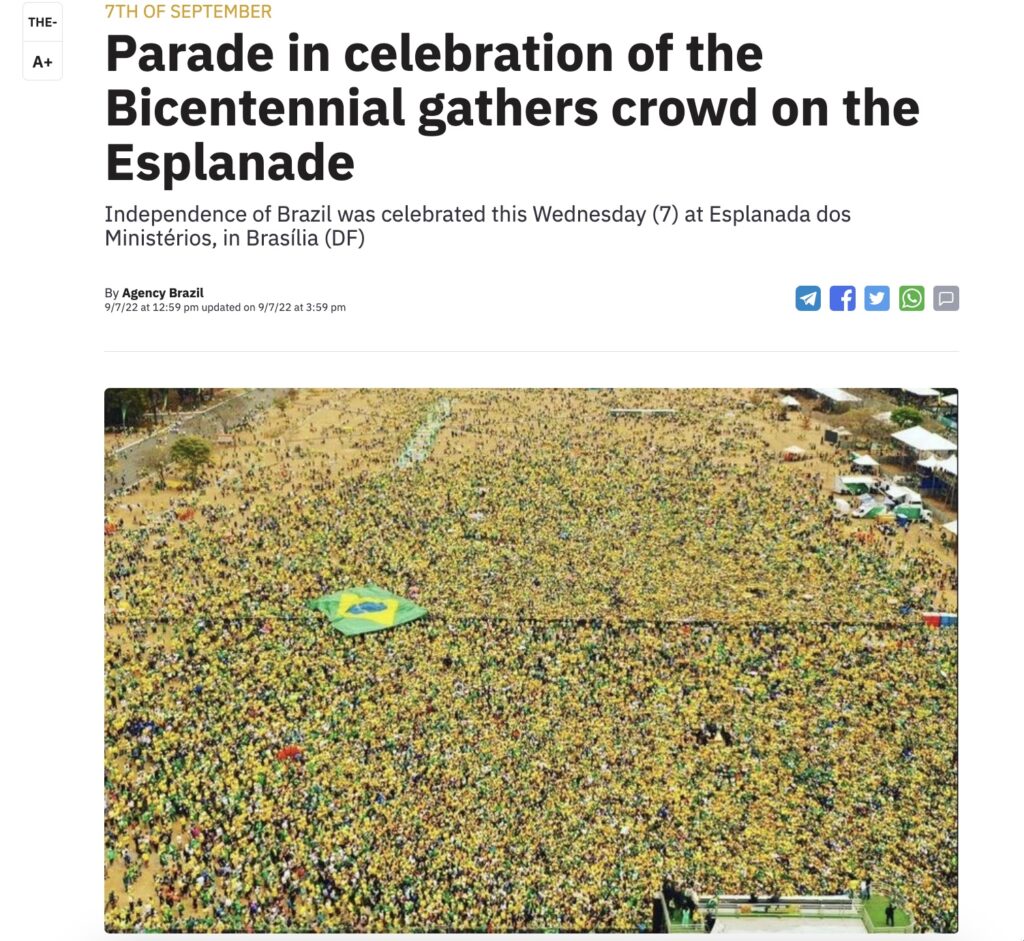 According to the report, a parade was held on the occasion of Brazil's Independence Day in the presence of President Jair Bolsonaro at the Esplanada dos Ministérios located in Brazil. The parade took place on 7th September this year.
Later, in a tweet published on the same day on the official Twitter account of Flavio Bolsonaro, the son of current Brazilian President Jair Bolsonaro, tweeted a photo of the same scene from another angle.
A picture of a Brazilian parade has been edited and the yellow part has been replaced by a light blue colour of the Argentine flag and the Brazilian flag has been removed and the Argentine flag has been installed.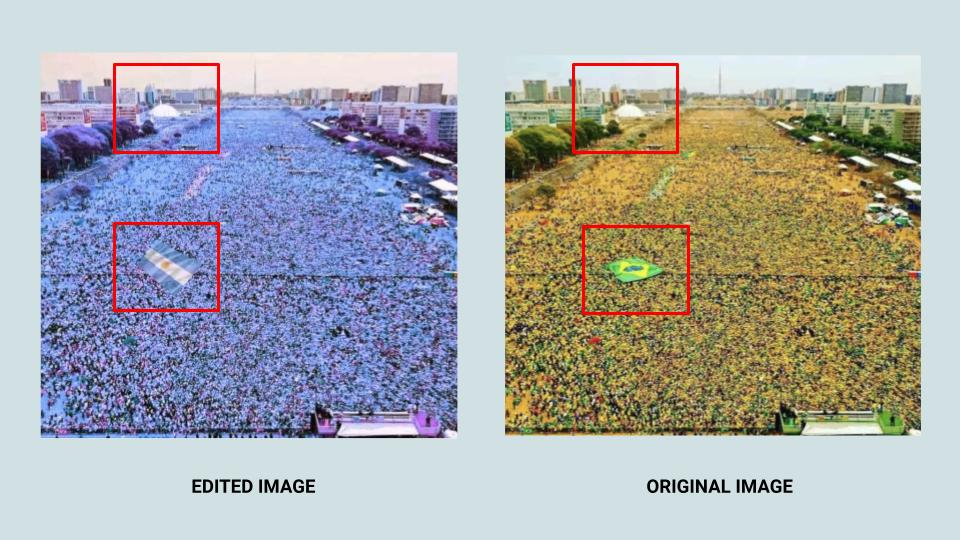 Conclusion
Photos of Brazil's Independence Day parade are being circulated on Facebook, falsely claiming that this is a photo of Argentina fans gathered in the FIFA World Cup Qatar.
Result: False
---
If you would like us to fact-check a claim, give feedback, or lodge a complaint, email us at checkthis@newschecker.in. You can also visit the Contact Us page and fill out the form.